The challenges of tackling campus rape, harassment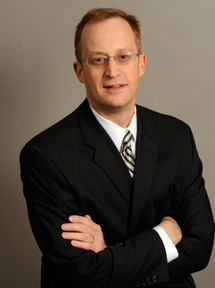 Recent news reports regarding the now-discredited Rolling Stone article about an alleged rape at a University of Virginia fraternity demonstrates the challenges facing colleges and universities related to the protection of students from sexual violence and harassment.
On the one hand, the law imposes on such institutions an affirmative duty to protect its students. On the other hand, institutions must provide a fair process for those accused when sexual misconduct or harassment is alleged – not an easy task.
The stakes are very high for all concerned. In many instances, criminal laws are implicated and civil suits are filed. Getting it wrong can have harsh implications for students, parents and schools alike.
Title IX is a federal law that is perhaps most famous for requiring equality in athletic opportunities for male and female students. In general, Title IX prohibits discrimination on the basis of sex in federally funded education programs and activities. However, its reach goes far beyond athletics. It also imposes upon educational institutions extensive obligations to prevent, investigate and remedy instances of the sexual violence and sexual harassment.
The law applies to all public and private elementary and secondary schools, school districts, colleges and universities receiving federal financial assistance.
'Hostile environment'
Under guidance issued by the U.S. Department of Education's Office for Civil Rights, a school violates a student's rights under Title IX regarding sexual violence when the alleged conduct creates a "hostile environment" and the school, upon notice, fails to take prompt and effective steps reasonably calculated to end the hostile environment, prevent its recurrence and remedy its effects.
A "hostile environment" is one that is sufficiently serious to limit or deny a student's ability to participate in or benefit from the school's educational program.
In a landmark case in 1999, the U.S. Supreme Court ruled that a school's failure to appropriately respond to student-on-student sexual harassment can support a private suit for money damages under Title IX.
The Department of Education provides detailed guidance to schools on what is expected of them to ensure compliance with Title IX. This guidance includes information concerning: policies and procedures; issues regarding confidentiality; conducting investigations and hearings; required remedial measures; education and prevention; compliance programs; mandatory reporting; and whistleblower protection.
Competing considerations
Schools must be proactive to ensure that they are prepared to responsibly address these exceedingly difficult and complex issues when they arise, as they inevitably will.
It is also prudent to train employees in responding to allegations of sexual violence or harassment, from conducting investigations and coordinating with law enforcement to communicating with distraught and protective parents and crafting appropriate remedial measures to protect a student at risk.
Dealing with these types of circumstances is neither easy nor intuitive. There are a host of competing considerations and every instance is unique. One thing is clear, however – the moment school officials become aware that a student's educational experience is being disrupted by harassment or abuse of sexual nature, the school must take immediate action to protect the student.
Despite what feels like almost daily stories of sexual violence and harassment occurring in educational settings, it would appear that neither students nor parents fully understand the protections and expectations under Title IX. Schools need to take steps to ensure not only that teachers and staff understand the requirements of Title IX, but also that all students and parents are informed in advance of the rights of students to be protected from this type of conduct and the consequences to those who violate these rights.
Donald Crandlemire, a director and shareholder of Shaheen & Gordon, can be reached at 603-617-3035 or DCrandlemire@ShaheenGordon.com.