The agenda of NH's next leaders
Hard choices need to be made if we are to be a strong and vibrant economy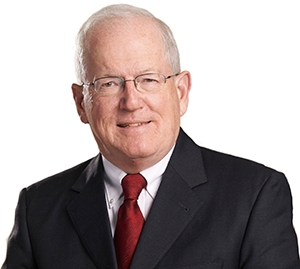 As those selected to lead New Hampshire face 2017, what kind of state will they confront, and what are its issues? These questions were the focus of a number of recent meetings and studies.
At the Business and Industry Association of New Hampshire's "Leadership Summit" in Bretton Woods, state department heads and legislative leaders, business leaders from across the state and lobbyists representing many interests met, socialized and heard panels of experts discuss three major issues of interest to the business community.
First was the energy situation facing New Hampshire. We are dependent on natural gas prices, which vary depending on demand with a limited supply, given the amount of transmission capacity. Nuclear power plants in New England are going offline or are expensive compared with cheap energy available most of the year from gas-fired plants. Wind, solar and other passive energy sources are hard to site and difficult to get approved, given environmental concerns, especially hydro-powered electricity from Canada, given the governmental inaction on Northern Pass and the tepid leadership on that topic from governmental leaders.
Finally, the interconnection between New Hampshire and other states' regulations leave us somewhat at the mercy of public policy in other states. The next set of state leaders will have to address the energy challenge faced by New Hampshire businesses trying to compete economically with other states and countries where they are being asked to relocate.
Manufacturing representatives, notably John Olson of Whelen Engineering in Claremont, forcefully made the point of the major contribution their sector makes to the New Hampshire economy, with 85,000 good-paying jobs with benefits. He reported that his company pays an electricity bill of $400,000 per month and is wooed constantly by other states and countries, where the energy bill is a fraction of that cost. The real consequences of not addressing the energy cost faced by business were brought home by Olson's frank comments.
The second issue raised at the summit was workforce development — a fancy term for attracting and training enough workers to fill the jobs available.
Representatives of the higher education community, including Edward McKay, head of the state Division of Higher Education, reported that New Hampshire has the second highest number of students going out of state for higher education, and that they are likely to stay where they go.
The "65 by 25" goal — having 65 percent of our adults age 25 to 65 possess postsecondary degrees by 2025 – was discussed, as were the demographic challenges faced by New Hampshire with its rapidly aging population.
This last point was reinforced by a report by the Carsey School of Public Policy at the end of November, which revealed that New Hampshire leads the nation in the rate of decline in population of white citizens, when comparing births to deaths, with deaths outnumbering births in this state, which is largely white.
Attracting new people to the state, and not relying on the present population to provide all the workers, regardless of educational efforts and goals, was an evident need.
The recent initiative of the NH Charitable Foundation, "New Hampshire Tomorrow: Investing in Our Kids" was described to the group by Katie Merrow.
The NHCF promises to invest $10 million a year for 10 years on programs aimed at giving all children the opportunity to reach their full potential.
Finally, a session dedicated to the importance of manufacturing in the state reinforced what Olson and others had been saying in the other sessions.
The backbone of the economy, manufacturing remains critical for the economy to prosper and be maintained in New Hampshire, according to those presenting and commenting. The need for focus on these jobs, the true meaning of a low unemployment rate when jobs remain unfilled, the need for students to be educated in subjects relevant to manufacturing jobs, and the rewards of those careers, all were highlighted in the session.
The value of free trade to New Hampshire manufacturers, especially in light of comments made by the incoming president, was discussed, along with the danger of trade barriers to New Hampshire businesses.
On balance, the presentations made presented a number of challenges which should be addressed, and addressed directly and quickly, by the state's leaders, when they take office in January. If they do not, New Hampshire and its businesses will suffer.
The message was that our citizens should recognize that hard choices need to be made if we are to be a strong and vibrant economy again — and then support them.
Brad Cook, a shareholder in the Manchester law firm of Sheehan Phinney Bass & Green, heads its government relations and estate planning groups.