TFMoran adds 3 survey field technicians
TFMoran welcomes three employees to its Bedford and Portsmouth offices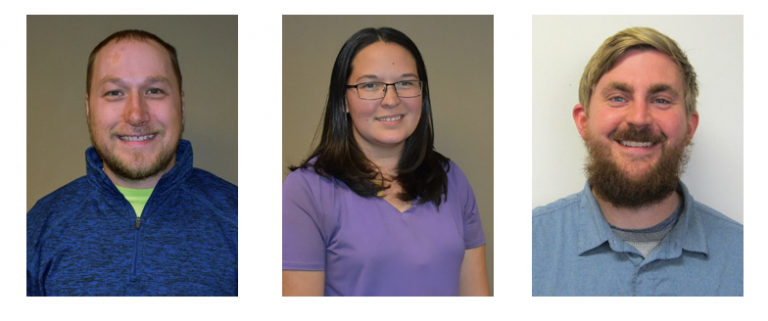 Rusty Pittman, Morgan Hershey and Patrick Day have joined TFMoran, Inc. as survey field technicians working out of the Bedford and Portsmouth offices.
Rusty Pittman has joined the Bedford office. Prior to joining TFMoran, he was a survey technician responsible for heavy civil construction and boundary topography projects in Florida. His experience includes working as a survey crew chief on various notable projects such as Sea World, Universal Studios and Walt Disney World in Florida.
Morgan Hershey has also joined the Bedford Survey Department. She studied field surveying technologies at Renton Technical College in Renton, Wash. She has experience in construction, topographic and cell site surveying. She also studied marine biology at the University of Maine Machias.
Patrick Day has joined TFMoran's seacoast division office in Portsmouth. He earned his bachelor's of science in mechanical engineering from Case Western Reserve University in Cleveland, Ohio. Most recently, he has performed boundary surveys, stakeouts and existing condition surveys in the state of Maine. His experience also includes working with a local surveyor in his hometown of Keene, NH.