Texas Instruments CEO resigns over 'personal behavior'
Exec steps down weeks after his appointment to top post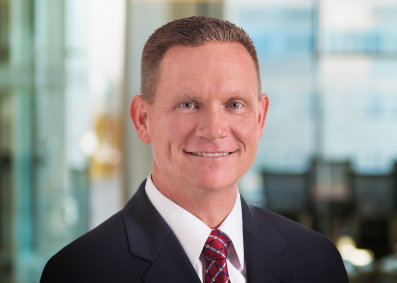 Brian Crutcher, who only a few weeks ago was named the new CEO of Texas Instruments, stepped down from the post on Tuesday, after charges that his "personal behavior" was not consistent with the company's core values.
In its announcement, the company stressed the move was "not related to company strategy, operations or financial reporting," by no further specifics were provided.
Rich Templeton, the company's chairman and former CEO, will assume his role, the company said Tuesday.
"For decades, our company's core values and code of conduct have been foundational to how we operate and behave, and we have no tolerance for violations of our code of conduct," said Mark Blinn, lead director of the board, in the statement.
Crutcher, who has worked for TI for 22 years, was named CEO in June. Before that, he was its chief operating officer.
"The directors have had a number of years to assess Brian's ability, results and style, and we are highly confident he is TI's next great leader," said TI board member Wayne Sanders – a former chair of the board of Kimberly-Clark – in a statement announcing Crutcher's appointment at the time.
In the same statement, TI said Crutcher's promotion to CEO was part of a "well-planned succession."
The company said that Templeton, who was CEO for 14 years before Crutcher's appointment, would return as president and CEO indefinitely and that the board was not searching for a replacement.
In an email to employees, Templeton cited the company's "unwavering commitment to conducting business ethically and behaving in a professional manner."
TI has been a presence in the Manchester Millyard for well over a decade.