Tenant anti-discrimination bill dies in conference
House and Senate can't find middle ground on measure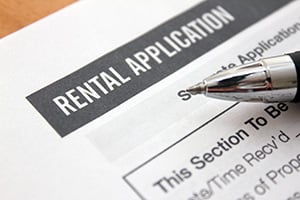 A bill that would have outlawed discrimination by New Hampshire landlords against tenants receiving federal housing subsidies as well as victims of domestic violence died Wednesday when members of a House-Senate conference committee refused to negotiate.
House Bill 1409, as passed by the House, would have forced landlords to participate in Section 8, a federal program that subsidizes low-income tenants' rent payments. The waiting list for Section 8 subsidies is years long, partially because many landlords won't rent to subsidized tenants.
By the time the bill reached the Senate Judiciary Committee, landlord after landlord criticized the bill, arguing that they did not want to deal with the paperwork, inspections and possible housing upgrades that the program requires. The Senate scrapped the bill and replaced it with a study commission.
Rep. Sylvia Gale, D-Nashua, offered to scrap the Section 8 portion of the bill, but keep the anti-discrimination requirements for veterans who take part in a program similar to Section 8 as well as victims of domestic violence.
But Sen. Sharon Carson, R-Londonderry, wouldn't hear any of it. "You are forcing landlords to do business with the federal government," she said.
When Rep. Peter Sullivan, D-Manchester asked about compromising on the domestic violence part of the bill, she held up the study committee bill passed by the Senate.
"This is the Senate position," she said firmly.
Then it was the House's turn to balk. Sullivan called the commission a fig leaf.
Sen. Bette Lasky, D-Nashua, urged that the House conferees not walk away from an opportunity to bring everyone to the table, arguing that a "fig leaf is preferable to what is under it."
When Gale lashed out that the Senate was turning its back on veterans and victims of domestic violence, Carson said the House was being "disrespectful" and that she was not insensitive to domestic violence issues. The House refused to agreed to a study commission, killing the bill.
Carson later released five bills that the Senate passed concerning domestic violence, including Senate Bill 390, which would prohibit employers from discriminating against domestic violence victims.