Tech Tidbits From Around NH
SoClean again named to Deloitte Tech Fast 500, Mass. firm acquires PlasTech of Bow … and more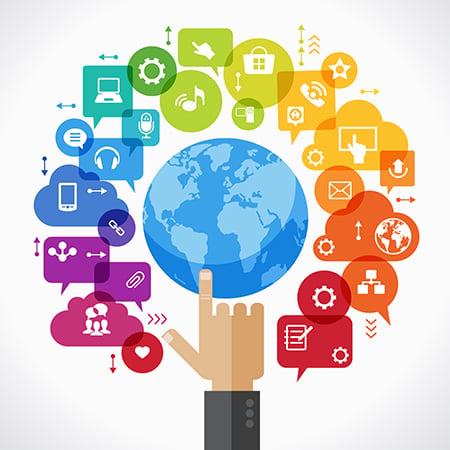 Peterborough-based SoClean Inc.is ranked at No. 134 on Deloitte's 2020 Technology Fast 500 list of the fastest-growing tech firms in the country. It was the only New Hampshire-based firm to be named to the list.
SoClean reported 886% growth from 2016 to 2019. It is the third year in a row SoClean has been included on the list, ranking 39thin 2019 and 54thin 2018. Since 2012, SoClean has focused on its sleep maintenance product, the SoClean 2. This year, it began expanding its home health portfolio to provide consumers with hands-free solutions to kill viruses and bacteria in the air and on high-touch everyday items.
PlasTech Machining & Fabrication Inc.of Bow has been acquired by DelCam Holdings, a Newton, Mass.-based company, and will become part of DelCam Manufacturing, a private group that includes a variety of New England-based manufacturing and fabrication companies. PlasTech provides plastics machining and fabrication services to the medical, high-tech and other industries. DelCam said it will keep the company at its current location.
Ken Schaefer and John Howe of M&A firm Business Transition Servicescoordinated the transaction and represented the sellers, Lou and Claire Ferriero. Sale price was not provided. The sellers also were represented by the Concord law firm Orr & Reno, including attorneys Brad Melson and Peter Burger. The buyers were represented by the Laconia law firm Normandin, Cheney & O'Neil, including attorneys Kaitlin O'Neil and Robert Dietz.
XMReality ofPortsmouth and Zebra of Lincolnshire, Ill., have entered a partnership agreement to offer XMReality Remote Guidance with Zebra wearable solutions. XMReality Remote Guidance will be offered together with Zebra smart glasses. The XMReality Software is also compatible with Zebra's handhelds.
Salem-based Emerald Electronics Manufacturing Services has announced the acquisition of two electronics manufacturing service providers — Saline, Mich.-based Saline Lectronics Inc. and Brea, Calif.-based Veris Manufacturing. Both companies are manufacturers of high-mix, low- to medium-volume printed circuit board assemblies and box builds for the industrial controls, aerospace and defense and medical industries. Emerald EMS, a New Water Capital portfolio company, was launched in July 2020 with the merger of DataED, based in Salem, and Bestronics, based in San Jose, Calif.
After a year-long trial period, the ATOM Group LLC, Portsmouth, and Brooklyn, N.Y.-based UX Design Collective have officially formed a new joint venture, combining ATOM's engineering and technology services with the design and user experience of UXDC. ATOM has worked with such clients as IBM, Intuit and Roku. UXDC list of clients includes Forrester, W-Trade, American Express, BP, Telemundo, and Johnson & Johnson.
Mark Robillard has joined Foxx Life Sciences, Londonderry, as senior vice president of global sales and business development. Most recently, he worked as senior partner and practice leader at MKA Insights LLC. Before that, he led a portfolio management team at VWR Scientific.