Tech Tidbits From Around NH
Senet awarded two patents, Hypertherm honored for workforce policies … and more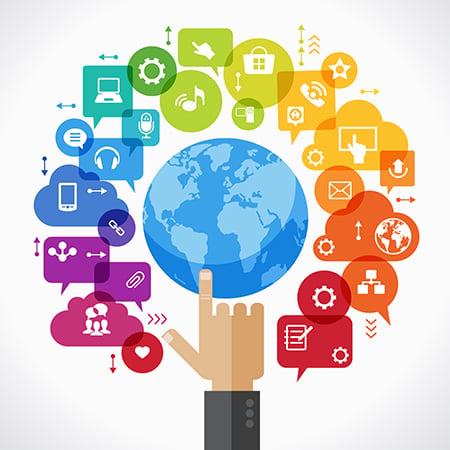 Senet Inc., Portsmouth, a provider of cloud-based software and services platforms for Internet of Things connectivity and on-demand network build-outs, announced that the U.S. Patent and Trademark Office has issued Patent Number 10,735,521, entitled "IoT Network Controller/Server" and Patent Number 10,778,752 for LVN technologies entitled "System and Method for Low Power Wide Area Virtual Network for IoT." Both patents protect the work Senet is doing to facilitate deployment of flexible and targeted Low Power Wide Area Network connectivity in support of the Internet of Things solutions market.
Also on the Senet front, the company has been awarded a 2020 Enabling Technology Leadership Award from Frost & Sullivan for its work with clients in the North American water utility market. In the past two years, Senet has designed, constructed and operated smart meter networks for municipal water utility districts across North America.
Hanover-based Hypertherm, a manufacturer of industrial cutting systems and software, has won an Award of Excellence from Creative Workforce Solutions, which recognizes Hypertherm's work in hiring and supporting individuals with disabilities or other significant employment barriers.
In total, more than 50 Creative Workforce Solutions clients have found employment at Hypertherm during the past two and a half years, the company said, and 90% of them are still working there. The company offers full accommodations, including job coaching, assistive technology, gender-neutral restrooms, support of preferred names and gender pronouns, supportive substance abuse policies and worksite assessments. In addition, Hypertherm provides accessibility and accommodations at the Hypertherm Technical Training Institute—its internal machine operator training program.
The Vermont Department of Public Safety has awarded Wireless Partners a $762,000 grant to connect 823 locations in the state's Northeast Kingdom to 5G cellular and broadband. The grant was awarded as part of the state's Covid-19 Emergency Connectivity Initiative and Get Vermonters Connected Now Initiative. Wireless Partners said it will build five new sites in the Northeast Kingdom and connect them to its existing network in New Hampshire's North Country, which runs up to the state line along Route 3. In total, the network will connect 668 locations including homes, businesses, schools, and public safety departments.
Adapt2 Solutions of Houston, Texas, a provider of artificial intelligence-enabled multi-market operations and trading software, has entered into a partnership with New Hampshire Electric Cooperative to support the utility's distributed energy resources and renewable assets in the ISO-New England energy market. The collaboration enables NHEC to fully integrate its settlement system on the cloud and move away from manual spreadsheets for direct access to large volumes of settlement data and enhanced forecasting and bidding strategies, Adapt2 said.
"This strategic realignment positions NHEC to lead the fast-growing renewable energy market simplifying access to ISO market data and reducing the complexity to properly settle and contract renewables within ISO-NE with a scalable cloud-based environment – a first for our team," said Brian Callnan, vice president of power resources and access at the Electric Cooperative.