Tech Tidbits From Around NH
News about Datanomix, Connection, Red River … and more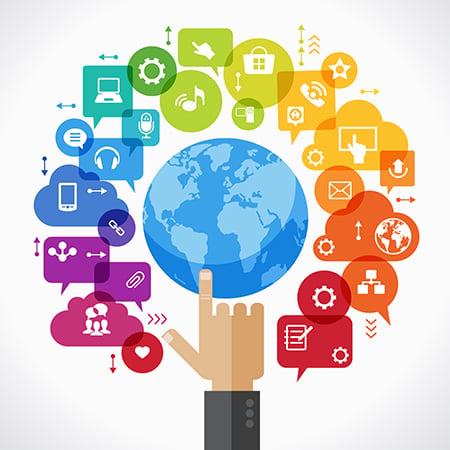 Nashua-based Datanomix Inc.'s Fusion platform is now available in the Microsoft Azure Marketplace, an online store providing applications and services for use on Microsoft Azure, the company announced. The availability allows CNC manufacturing companies to take advantage of the scalability, high availability and security of Azure, with streamlined deployment and management, according to Datanomix. The firm provides cloud-based, production software to manufacturers in the medical equipment, aerospace, defense and automotive industries.
Connection, the Merrimack-based technology solutions provider, has been named a recipient of an Intel 2020 U.S. Partner of the Year Excellence in Accelerating Innovation Award. An Intel national partner, Connection was recognized for its go-to-market strategies and dedication to selling devices consistently across all segments — small-and medium-sized business, public sector and enterprise.
Consolidated Communications has made a $10,000 contribution to the NH Food Bank as part of its efforts to support individuals and families affected by Covid-19 in the communities it serves. "We have seen a 400% increase in distribution this year versus last year and continue to see a number of agencies that have not needed our resources in some time reaching out and placing orders for food," said Eileen Liponis, executive director, of the Food Bank. "With so many people out of work, coupled with families who typically depend on free and reduced school meals, the need has risen fast and we are taking every possible step to ensure we can provide food to those in need."
Claremont-based IT firm Red River recently launched the seventh year of its academy, an accelerated development program designed for recent college graduates or individuals looking to transition into a career in technology. The 12-week program is designed to provide participants with a hands-on overview of all aspects of Red River's business. Richard Ackerman, vice president of workforce development at Red River, said the academy "introduces its participants to Red River and the IT industry, building skills and understanding on top of inherent talent for well-rounded employees poised to contribute in meaningful ways."
The University of New Hampshire is among more than 30 universities nationwide that are taking part in a $3 million scholarship fund launched by education technology firm 2U Inc. that is designed to expand access to tech training boot camps for historically underrepresented candidates experiencing job loss or financial hardship. Scholarships of $2,500 each will be available to black, Latino and indigenous learners and women.
Dartmouth College has gain been named to the list of the top 100 universities in the world granted U.S. utility patents. The list, announced by the National Academy of Inventors and the Intellectual Property Owners Association, uses data obtained from the U.S. Patent and Trademark Office.