Tech tidbits From Around NH
Staff additions at Neoscope, TechWomen ambassadors sought … and more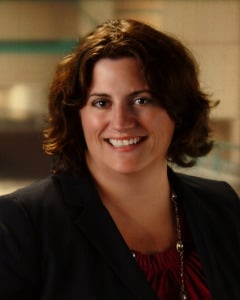 Managed IT service provider Neoscope Technology Solutions, Portsmouth, technical staff and client services portfolio with the additions of Peter Roberts as systems engineer and Adam Lord as a Tier 1 desktop technician.
Roberts previously was senior systems engineer at MEDe Corp., a medical industry IT company, and Lord previously worked at Micro Support Group.
The NH High Tech Council's TechWomen initiative is seeking female tech industry representatives to serve as ambassadors to visit 9th-grade classrooms around New Hampshire during TechWomen Ambassadors Week, Nov. 16-20. The theme is STEMspiration – inspiring girls to explore STEM careers. Events at several schools across the state will be occurring throughout the week.
Women in hardware, software, telecommunications, aerospace, robotics, biotech, development and programming, social media, engineering, and others, are encouraged to take part.
For more information, click here .
Arrow Security & Training, a Nashua-based consulting firm, is one of eight companies that will share a $450 million contract from the U.S. Special Operations Command for support services to special forces.
Arrow provides training in special force operations using former U.S. Army Special Forces experts, as well as force protection and security. The work will be performed primarily at MacDill Air Force Base in Florida with some work at the contractor locations, in a contract that runs through August 2020.
The Briks Group LLC, a North Hampton-based startup, says it is launching a Kickstarter campaign to bring to market a device that enables drivers to back up their trailers while launching and loading their boat.
The patented device, called TowGo, consists of two discreet sensors placed on a hitch and a steering wheel and a free App for a smartphone or tablet.
It works by continuously measuring the hitch angle of a trailer and the steering of the vehicle to calculate where the vehicle and trailer will become lined up. The display shows the trailer's current location and where it will end up based on different positions of the steering wheel. It also warns a driver about possible jackknifing. All the driver has to do is turn the steering wheel until a "where it will end up" picture on the screen shows a desired resulting position for the trailer.
Candice Benson, CEO of Benson Consulting Inc., Bedford, has been appointed chairperson of the NH High Tech Council's TechWomen Power Breakfast Series.
She also has been named regional director of the professional association, Women in Technology International (WITI). She will direct the Boston chapter's networking events and promote the global association and its membership.
Metro Vancouver in British Columbia is the latest North American local government to name Unit4 as its financial management system software provider. Unit4, which is based in Victoria, B.C., has its U.S. offices in Manchester.
Nashua-based iCAD Inc. has announced the appointments of Rodney Hawkins as vice president of marketing and Kathleen Kelly as vice president of sales for the company's cancer detection business.
Hawkins previously worked at Nuance Communications, Amicas, Inc. and GE Healthcare. Kelly's resume includes roles at VuCOMP and Aurora Imaging Technology.