Tech Tidbits From Around NH
Adimab adds to partner programs, Mainstay's Barton to speak at ACD event … and more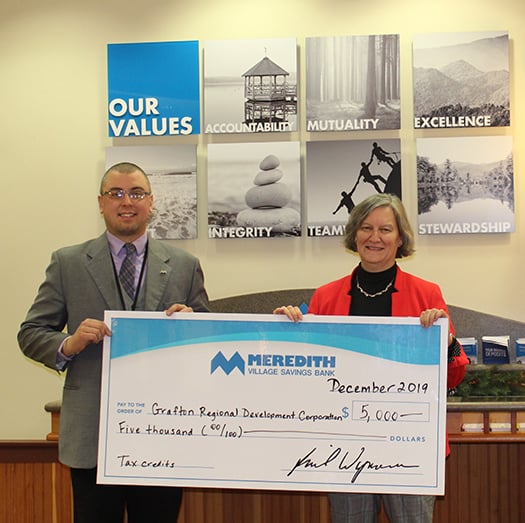 Nominations are being accepted for the TechWomen|Tech Girls awards honoring the TechStudent of the Year, TechTeacher of the Year and TechProfessional of the Year. The winners will be honored at the fifth annual TechWomen|TechGirls luncheon on April 1 the Bedford Village Inn.
"The TechWomen|TechGirls initiative of the NH Tech Alliance started five years ago with the intention to highlight women and girls who make significant contributions to our state's technology ecosystem," says Shannon Herrmann, chair of the luncheon committee. "Consider all the women you know who are making strides each day in technology, either academically or in business. We ask you to nominate them for one of these esteemed awards for TechStudent, TechTeacher or TechProfessional of the Year."
For more information about submitting a nomination, visit nhtechalliance.org. Tickets for the luncheon can be purchased by clicking here.
Lebanon-based Adimab LLC, a firm working on the discovery and optimization of fully human monoclonal and bispecific antibodies, took part in 11 new partner programs that entered clinical development in 2019, the company recently announced. That brings the total number of Adimab partner programs that have entered the clinic to 32, the firm said. Partners initiating clinical trials in 2019 include Alector, Dragonfly Therapeutics, Hanmi Pharmaceutical, IASO Therapeutics, Innovent Biologics, Inc., Roche and Surface Oncology, among others.
"This is the second year in a row that we have seen 11 or more new programs enter the clinic and we don't expect that trend to slow anytime soon," said Tillman Gerngross, CEO and co-founder of Adimab. "In particular, we have seen younger companies backed by leading venture capital firms show remarkable success in translating new biological insight into clinical programs. On average, these venture-backed partners have advanced two out of every three discovery programs towards the clinic – that's an incredible success rate compared to the industry at large," "People aren't very good at pricing failure. We see many antibody discovery shops push their cheap alternatives, but too many of those programs fail for technical or developability reasons." In 2019, Adimab said its partners exercised 10 commercial licenses to advance programs into product development, bringing the total number of optioned programs to more than 60.
Ryan Barton, CEO of Mainstay Technologies, will be the keynote speaker at the Association for Corporate Development Feb. 5 networking and dinner event in Manchester. He will speak on the importance of conscious capitalism and his experience building a highly intentional company that scales by leveraging technology.
"Ryan embodies and advocates for the ideals of conscious capitalism. The success of Mainstay shows that entrepreneurs and business owners not only don't have to sacrifice ideals for profit, but also that the values-based approach potentially increases profitability" said John Ela, ACD's board chair. The event will take place at Fratello's restaurant, 155 Dow St., Manchester. The event begins with a reception at 5:30 p.m., followed by dinner and remarks at 6:30. For more information, ACDNH.org.
Tufts Health Plan has announced that it is be expanding its telehealth virtual health care program, allowing commercial member to access U.S.-based, board-certified providers for general medical needs and diagnoses from anywhere in the world. "Telehealth is a game-changing technology for our members, providing them access to general medical care from anywhere in the world for a $0 co-pay," said Jim Gallagher, vice president, marketing and product strategy for commercial products at Tufts Health Plan. "For members seeking more convenient and immediate access to medical care, we are removing all of the barriers to assure our members seek and receive care when they need it. This market-leading benefit is part of our overall goal to create a world class experience for our members with innovative digital tools and services."