Tech Tidbits From Around NH
TechOut deadline extended, Unified Office launches food safety program … and more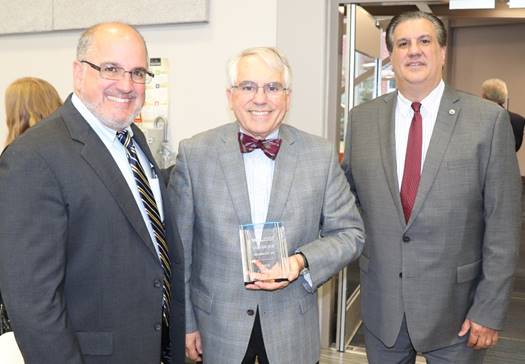 Cambridge, Mass.-based CRM software developer Pegasystems Inc. has signed a lease for 33,000 square feet in Salem, NH – the 38th location for the firm, which has offices worldwide. The new location will replace Pega's existing New Hampshire office at 8 Commerce Drive in Bedford, according to Joe Friedman, president of Brooks Properties, which announced the signing..
Unified Office Inc., a Nashua-based provider of hybrid cloud-based business communications services and data analytics, has unveiled Food Safety Service for Restaurants program. The program combines various components of the firm's Total Connect Now business communications platform, including its Visual Performance Suite advanced business analytics, and Total Connect Now Operations Performance Suite IoT services. Hundreds of Quick Service and Fast Casual restaurants across the U.S. including over one hundred Domino's franchisees are currently using these services to help meet their food safety requirements, the firm said.
"Food safety is a major hot button issue in the restaurant industry right now," said Ray Pasquale, founder and CEO of Unified Office. "The food safety technology market is a $20 billion dollar market, with millions being spent each year on everything from germ detection AI technologies to automated food kiosks, IoT sensors and robot chefs.
Nashua-based Akumina has appointed Michael Scott as vice president of marketing. Scott previously served as an executive at Everbridge of Burlington, Mass., where he oversaw marketing and sales strategies.
Egbert van Acht has been engaged as global business growth advisor at Peterborough-based SoClean, maker of the first automated CPAP cleaner and sanitizer. The former CEO of the personal health business for Philips, van Acht led various global businesses, including oral healthcare, beauty, male grooming, kitchen appliances, mother and childcare, and more sleep and respiratory care for the international health technology firm.
BAE Systems has completed a Phase 1 effort to transition a U.S. Air Force-developed semiconductor technology to its Advanced Microwave Products Center in Nashua. the short-gate gallium nitride (GaN) semiconductor technology is in the form of a wafer that provides high-efficiency and broad-frequency bandwidth capabilities in a compact form that can be integrated into a variety of systems to enable next-generation radar, electronic warfare and communications, BAE said. The company was also selected by the Air Force Research Laboratory for Phase 2 of the program.
Dartmouth College and Boston-based healthcare technology company Q2i are sharing a $4.7 million in National Institutes of Health grant to work on improving the treatment of opioid addiction by translating medical research on opioid addiction into real-world practice and researching new strategies to prevent and treat it. The grant was announced by the state's congressional delegation.