Tech Tidbits From Around NH
Minim named a 'most promising' startup … and more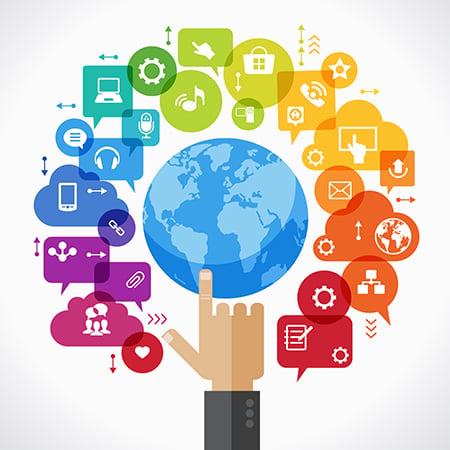 BAE Systems has been awarded a contract to supply the vehicle management control system and identification friend or foe (IFF) system for Boeing's MQ-25 unmanned aerial vehicle (UAV). MQ-25 is the U.S. Navy's first operational carrier-based unmanned aircraft. The aircraft will provide refueling capabilities to help extend the combat range of F/A-18 Super Hornet, EA-18G Growler and F-35C fighters.
Minim, a Manchester-based cloud-managed Wi-Fi and security platform, been named one of the 15 Most Promising IoT startups by StartUp City Magazine. Minim was recognized for what the editors said was the company's improvement of the home Wi-Fi and IoT experience. "In a world where connected devices have outnumbered people, we help broadband service providers deliver safe and reliable home Wi-Fi with an AI-driven platform," said Minim's founder and CEO, Jeremy Hitchcock.
AlloSource, a Centennial, Colo.-based nonprofit cellular and tissue network that provides transplantable allogeneic cells and tissue, has joined the Advanced Regenerative Manufacturing Institute in the Manchester Millyard. ARMI, a consortium of more than 100 partner organizations, is developing next-generation manufacturing processes and technologies for cells, tissues and organs.
"Joining ARMI is a great opportunity for AlloSource to provide substantial expertise in tissue engineering, product development and commercialization," said Reginald Stilwell, director of the AlloSource Innovation Center.
As part of ARMI, AlloSource will collaborate on accelerating regenerative tissue research and creating state-of-the-art manufacturing innovations in biomaterial and cell processing for critical Department of Defense and civilian needs, said Stilwell.
Alexis Abramson, a mechanical engineer and specialist in sustainable energy technology has began her new job as dean of Dartmouth College's Thayer School of Engineering.
Abramson, most recently on the faculty at Case Western Reserve University and co-director of the university's Great Lakes Energy Institute, will be the second woman to serve as Thayer's dean. The first, Elsa Garmire, led the engineering school from 1995 to 1997.