Tech Tidbits From Around NH
NH Leadership Summit, K-12 broadband initiative … and more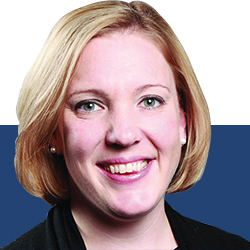 This year's second annual NH Leadership Summit, presented by the Granite State Quality Council and the Center for Women's Business Advancement at Southern New Hampshire University, will focus on the nuances of building relationships critical to the success of leaders, enabling participants to identify, develop and enhance the approaches that benefit them.
The 2016 summit will take place from 1 to 5 p.m., Wednesday, April 27, at SNHU's Hospitality Center in Manchester.
Walt Havenstein, a former CEO of BAE Systems and 2014 Republican candidate for governor, will be the keynote speaker.
The summit will also feature a panel representing diverse experiences, industries and backgrounds as well as small group discussions designed to enable each participant to tailor strategies to their customers, employees and peers, the community and other key stakeholders, organizers said..
For more information visit gsqc.com or contact GSQC Executive Director Anne Warner at anne@gsqc.com or 603-223-1312.
Granite State Communications, Weare, has announced that, as part of BLM Acquisition Corp., a consortium of regional telecom and broadband providers, it recently invested in Codero Hosting, a cloud hosting provider.
"By partnering with Codero, we are now able to serve businesses of any size with customized, managed hosting solutions suited to their unique needs, whether they have 2 employees or 200," said Susan Rand King, GSC's president.
The NH School Connectivity Initiative, a new partnership aimed at enhancing access to high-speed broadband at New Hampshire's K-12 public schools has been announced by Gov. Maggie Hassan and Department of Education Commissioner Virginia Barry.
Led by DOE's Office of Educational Technology, the initiative is a collaboration of DOE, the NH Department of Information Technology, the NH Department of Resources and Economic Development, and the University of New Hampshire.
The initiative will facilitate statewide fiber network discussions with school districts, service providers and partner organizations; maximize discounted communication services provided to schools and libraries across the state through Federal Communication Commission's E-Rate funding program; and continue efforts to analyze and strengthen a comprehensive K-12 connectivity report.
The initiative has also signed an agreement with EducationSuperHighway, a nonprofit organization that supports increased broadband connectivity in public schools and will provide its services free of charge to NHSCI to help New Hampshire's K-12 schools and districts connect to scalable high-speed broadband.
Varitron, a Canadian-based electronic manufacturing services firm, says that over the last year it has invested over $3.7 million at its Hudson, NH, plant as part of its effort to update company-wide infrastructure and raise production capacity. The firm has acquired new high-tech equipment for its automated assembly lines and for implementing new test benches and traceability systems as well as new enterprise resource planning (ERP) systems.
Since 2014, Varitron said it has hired nearly 150 employees, and the growth of its New England activities will enable the creation of about 25 new jobs at the Hudson plant.
SymQuest Group Inc., a wholly-owned subsidiary of Konica Minolta Business Solutions U.S.A. Inc., recently celebrated its 20th anniversary.
SymQuest, formerly part of McAuliffe Office Systems, was established in 1996 in Burlington, Vt., and by 1997 employed 94 technology professionals with annual revenues of $10 million. By 2014, SymQuest's annual revenue grew to more than $35 million, with offices throughout New York, Vermont, New Hampshire and Maine.
The NH High Tech Council's next TechWomen Power Breakfast will be held from 7:30 to 9 a.m., Wednesday, March 9, at the Manchester Country Club, Bedford. Dulcie Madden, CEO and co-founder of Mimo, a Boston-based company building the first connected nursery that sends real-time information to parents' smartphones, will headline the event.
Tickets for the Power Breakfast are $10 for members of the Council and $20 for others. To register, visit nhhtc.org or call 603-935-8951.
Salem-based Good Leads recently received an export assistance grant through the U.S. Small Business Administration's State Trade and Export Promotion program. Good Leads CEO Bob Good said the $5,000 in matching funds will be used to support the company's participation in the Centralia Winnipeg 2016 conference.
The New Hampshire chapter of the International Game Developers Association will be hosting a Virtual Reality & Game Exhibition, beginning at 2 p.m., Sunday, Feb. 28, at
Alpha Loft in Manchester.
This event will feature a collection of playable games and interactive demonstrations on such platforms as HTC Vive, Oculus Rift and Google's Project Tango. Throughout the day, local developers will offer informative presentations about working with virtual reality, and how to create compelling game experiences using the technology. Click here for more information.