Tech Tidbits From Around New Hampshire
HydroComp introduces new features to predictive software, GTI Predictive Technology launches app ... and more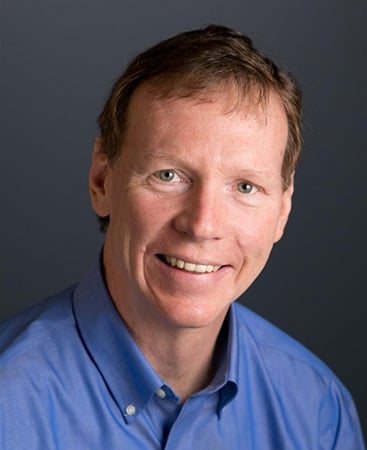 Eric Soederberg, president of Bedford-based medical product development and engineering services firm Sunrise Labs, and Drew Sunstein, founder and chairman of the board, have executed a stock sale agreement resulting in Soederberg owning the majority of shares. The transaction secures the ownership succession of Sunrise, assuring continued control of the company by the management team as well as the continuation of Sunrise Labs' values, culture and quality. Sunstein retains a minority stock position and will remain active in the company. The terms of the private transaction were not disclosed. Soederberg who joined Sunrise in 2008 with over 15 years of experience leading a wide variety of product development enterprises, has driven extensive operational improvements and growth, including strategic hiring of key team members, tripling revenue, expanding the facility, and investing in tools to better manage, monitor and report on project progress.
Manchester-based GTI Predictive Technology has announced the availability of GTILube for testing bearing lubrication and condition. GTI Predictive Technology's GTILube is an app that uses UE Systems' sensor technology to baseline and measure changes in the ultrasound signal to determine when a bearing needs lubrication. GTILube includes a calculator for determining an acceptable amount of lubrication for the bearing based on its geometry. Users can also enter and display the type of grease for each bearing.

Durham-based HydroComp Inc. has introduced new features to its NavCad 2018 predictive software that analyzes vessel speed and power performance.
ReVision Energy will install a solar panel array at Gilford Village Knolls III, a senior living facility seeking to become New Hampshire's first affordable housing project to achieve Passive House performance standards. ReVision Energy will install the 344-panel solar array this spring. The array is expected to generate 109,700 kilowatt hours of solar power each year. Harvesting New Hampshire's abundant solar resource will result in more than $600,000 in electricity cost savings over the life of the array.
Carvana, an e-commerce platform for buying used cars, has launched its free delivery service for customers in Manchester, N.H.; Boston and Worcester, Mass.; and Providence, R.I. Users can shop for more than 10,000 vehicles on Carvana.com as well as select financing options and schedule as-soon-as-next-day vehicle delivery, and even trade in their current car in as little as 10 minutes.Carvana has delivered vehicles to customers in 48 states, and offers free, as-soon-as next-day delivery to residents in 61 markets.
Boston Therapeutics Inc., a Lawrence, Mass.-based innovator of novel therapies and diagnostics for unmet medical needs, with a location in Manchester, N.H., has entered into a non-binding letter of intent to acquire Medical Technology Associates, a Pennsylvania company dedicated to the development of novel biopharmaceuticals through its proprietary ALTAPURE technology. ALTAPURE technology is a proprietary process for purification and stabilization applied to purify biological extractions. MTA has affiliated operations in Beijing, Qingdao and Changchun, China, and has established collaborations in the U.S. through its affiliates in both New Hampshire and Pennsylvania. MTA products are aligned with Boston Therapeutics new strategy to become a world leader discovery, development and manufacture of products that transform current medical practices.
Alpha Loft will host its Startup Shindig on the evening of Thursday, May 31 in sponsorship with a number of high-tech startups. Hundreds of Granite Staters will celebrate entrepreneurship in New Hampshire at the premier event featuring networking and 12 startup pitches from Alpha Loft's Accelerate NH cohort. Millworks Fund II will also be announcing an investment of $300,000 in two of the participating startups at the event! To purchase tickets, click here.
Stay Work Play is now accepting nominations for its 2018 Rising Stars Awards.
The Greater Manchester Chamber of Commerce is accepting applications for its Leadership Greater Manchester Class of 2019.