Tech Tidbits From Around New Hampshire
UNH Manchester sets out to train individuals to be STEM volunteer educators ... and more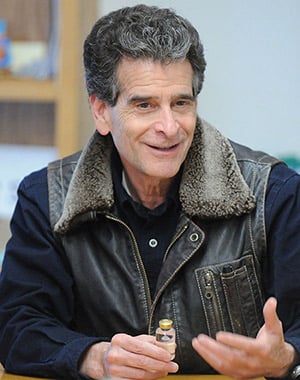 UNH Manchester is holding an open house for professionals who want to become STEM docents (volunteer educators) to help kids learn science and technology skills. The event will be held at 5 p.m. on Wednesday, Jan. 31.
In collaboration with the Massachusetts Biotechnology Council and North Shore Technology Council, New Hampshire's Biotech/MedTech Cluster, an initiative of the NH High Tech Council, will host a regional gathering on Tuesday, March 13 to discuss regenerative medicine and the opportunities it will bring to New England and the nation. Dean Kamen, president of DEKA Research and Development and acting executive director of ARMI/BioFabUSA, will be the keynote speaker. Registration is available online for the March 13 event or by phone at 603.935.8951. Tickets are $15 for Council members, $25 for not-yet-members and $10 for students.
The University of Maine at Augusta, through the Unmanned Aircraft Systems pilot training center, will host a daylong conference, Drone Applications for Business: Navigating Your Airspace, on Saturday, Feb. 17 at Jewett Auditorium on UMA's Augusta campus. This conference will showcase cutting edge drone applications for businesses.
The University of New Hampshire InterOperability Laboratory, an independent provider of broad-based testing and standards conformance services for the networking industry, recently announced the introduction of two new services to its Automotive Ethernet Test Services offerings: 1000BASE-T1 Physical Medium Attachment (PMA) sublayer testing and 100BASE-T1 interoperability testing. UNH-IOL is the first lab to offer 1000BASE-T1 PMA testing service in response to the automotive industry's exploration of utilizing higher speed Ethernet applications.
The NH High Tech Council is accepting nominations for Tech Woman of the Year, Tech Student of the Year and Tech Teacher of the Year. Click here for the nomination form.
GridAmerica Holdings Inc., a non-regulated subsidiary of National Grid plc, applied on Friday, Dec. 22 to the U.S. Department of Energy for a Presidential Permit to authorize the U.S./Canada border crossing of the Granite State Power Link (GSPL) project, officially kicking off the GSPL permitting process. The GSPL HVDC transmission line will run from a new converter station in northern Vermont to a new converter station in Monroe, New Hampshire. The project will deliver 1,200 MW of new wind power from Quebec that is currently in development.
The Center for Women & Enterprise in Nashua, New Hampshire will hold a ten week business planning course at their Nashua Women's Business Center from February 8th through April 12th, that will culminate in a pitch practice with local banks and business experts. Each class will walk attendees through a single portion of their business plan, leading students to a final, complete plan at the end of the ten weeks. The class costs $450, though scholarships and payment plans are available. For more information, visit cweonline.org or contact Alexandra Bishop at 603-318-7583 or abishop@cweonline.org.
Worcester Polytechnic Institute will be holding an Advanced Biomanufacturing Symposium on April 9-10. Day 1 will focus on traditional protein therapeutics and emerging technologies. Day 2 will focus on cell and tissue therapies. Click here for more details and to register.