Tech Tidbits From Around New Hampshire
Congresswoman Kuster introduces bill to simplify FDA classification of medical accessories, BIOMEDevice to take place next week ... and more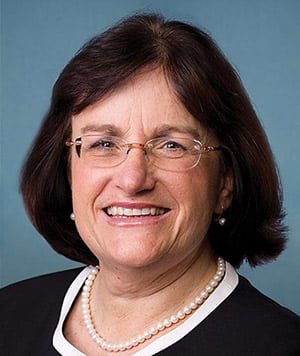 BIOMEDevice — the annual medical device conference held in Boston — will take place on Wednesday, May 3 and Thursday, May 4 at the Boston Convention & Exhibition Center. Attendees can register here; walking around the exhibits on view is free.
The NH High Tech Council will kick-off the re-launch of the BioTech/MedTech Cluster on Thursday, May 18. The BT/MT Cluster is engaging with stakeholders to create an industry-led initiative that highlights and focuses on BioTech/MedTech specific concerns and opportunities, including bringing resources to the forefront, focusing on filling the workforce pipeline, and showing the dynamic BioTech/MedTech industry in New Hampshire. More information can be found here.
On Wednesday, Congresswomen Annie Kuster and Mimi Walters announced the introduction of the Risk-Based Classification of Accessories Act, which would clarify the process by which an accessory, such as a component like a plastic tray packaged with a medical device, is classified by the Food and Drug Administration. Currently, an accessory is required to comply with the same regulations as medical technology like artificial heart valves, increases costs for manufacturers.
On Friday, Senator Maggie Hassan led a group of senators in urging President Trump to appoint well-qualified experts for critical science posts at the White House Office of Science and Technology Policy and throughout the federal government. Approximately 100 days into his presidency, President Trump still has not appointed a science advisor, director for the White House OSTP or a Chief Technology Officer. The White House Office of Science and Technology Policy, responsible for advising the president on technical and scientific matter related to national security, the economy, innovation is reportedly severely short-staffed. Earlier this month, former science advisor and OSTP Director John Holdren penned an op-ed explaining why it is so important that the President fill these positions. The letter was also signed by Senators Bill Nelson (D-FL), Ed Markey (D-MA), Gary Peters (D-MI), Tom Udall (D-NM), Cory Booker (D-NJ), Catherine Cortez Masto (D-NV), and Brian Schatz (D-HI).
The New Hampshire Innovation Research Center is now accepting proposals for partnership projects between New Hampshire-based companies and colleges or universities in the state. Companies can receive up to $125,000 in matched funds for collaborative research and development projects. Those interested in applying for funding must send a signed, nonbinding letter of intent on company letterhead is due by May 4, 2017. Learn more here.
The NH Startup Challenge final event will be held on Thursday, May 11. This year's finalist are: addapption, Boxscore, College Pulse and ViewJoin. Each finalist will give a live pitch and the winners will be announced at the end of the event. Come to network and see who will be walking away with the top prizes. More information can be found here.
Plymouth State University Professor Robert Nadeau, director of the professional sales program, will lead "Supersize Your Sales: Learn to Grow Your Business," seminar about growing business sales on Monday, May 1 from 9 – 10:30 a.m. at the Littleton Opera House. More information can be found here.
SBDC Certified Business Counselor Stewart Gates will guide attendees through the seminar "Developing a Well-crafted Business Plan," on Tuesday, May 9 from 10 a.m. to noon at the Lincoln Town Hall. More information can be found here.