Tech Tidbits From Around New Hampshire
UNH holds a forum on commercializing research, Hyndsight Vision Systems partners with wholesale vendor Keystone Automotive Distribution ... and more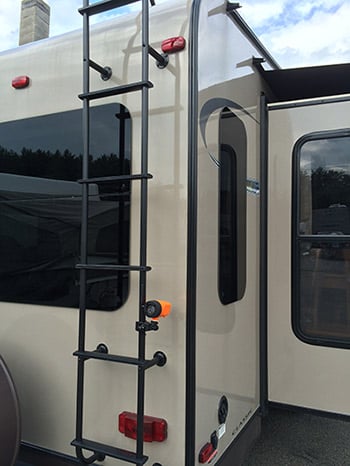 Nashua-based Worthen Industries, Inc., a domestic manufacturer with R&D facilities, recently achieved ISO 14001:2015 certification at its two Nashua manufacturing facilities. The certification by NQA-USA, an international registrar, recognizes that a formal Environmental Management System is utilized to manage compliance obligations as well as the company's sustainability initiatives. Worthen's Cellu Drive facility in Nashua has also been recognized as a bluesign System Partner and a Responsible Tape Manufacturer. All five of Worthen's manufacturing sites have been certified to the ISO 9001 quality standard since 1998.
The Department of Homeland Security, Science and Technology Directorate is seeking manufacturers of Global Positioning System (GPS) equipment used in critical infrastructure to test their products against GPS jamming and spoofing. The GPS Testing for Critical Infrastructure event will be held April 17-21, at the Muscatatuck Urban Training Center in Butlerville, Indiana, is the first in a series of test opportunities. The GET-CI events provide industry an opportunity to test GPS equipment in unique live-sky environments. For the April 2017 GET-CI event, DHS S&T will be creating live-sky test scenarios focused on spoofed GPS signals. For submission instructions and further information, please see the Request for Information for Participation announcement on FedBizOpps at http://go.usa.gov/x9t39. Interested organizations should submit their applications for participation by March 3, 2017. For further questions about the event and how to participate, please email GPS4Critical-Infrastructure@hq.dhs.gov.
UNH will be holding an event about building a commercial product from academic research on Thursday, Feb. 23 from 4:30 – 5:30 p.m. at Alpha Loft in Durham. The guest speaker will be Rob Braswell, lead of science and software integration at Applied Geosolutions and research associate professor at UNH's Institute for the Study of Earth, Oceans, and Space. Dr. Braswell will discuss the mission and business of AGS, a local, fast-growing company with close ties to the UNH community, as well as his experience in both academia and industry in the context of developing commercial geospatial decision support software tools.​
StartWire, a Lebanon-based job search organizer, has promoted Andrew Katz to the role of company president. Katz has been with StartWire since September 2015 as its executive vice president and general manager. Prior to joining StartWire, Katz was the senior vice president of Global Business Development and Channel Partnerships at Findly, a recruiting technology company now known as Symphony Talent.
Peterborough-based Hyndsight Vision Systems has recently become a wholesale vendor partner with Keystone Automotive Distribution, the nation's largest wholesale distributor of aftermarket automotive accessories and equipment. Hyndsight's versatile new portable, rear view wire-free vision system will be made available through Keystone's customer dealer base of 30,000. Hyndsight has designed a new wire-free rear view vision system for automobile, trailer, RV and power sport vehicles that provides drivers with a constant clear field of vision preventing unnecessary collisions while driving and changing lanes or reversing. Hyndsight Vision System says its product, called Journey, is rugged, weather resistant and provides a "real-to-life" visual field. The system provides real-time video stream through a direct wire-free connection (camera to monitor) and a clear image that can transmit up to one-third of a mile with direct line of sight. Journey can also be mounted anywhere, with the ability to pair up to four cameras per monitor. It can operate four to five hours before having to be charged.
Harvard Pilgrim Health Care is now offering physicians access to Data Diagnostics, a health analytics technology from Quest Diagnostics and Inovalon that is designed to help close costly gaps in health care and improve outcomes. Accessible through a physician's existing electronic health record, Data Diagnostics produces patient-specific reports that help inform clinical decisions, diagnostic coding and other actions that affect quality of care and reimbursement. Physicians can order these reports in real time through their electronic health records for eligible Harvard Pilgrim patients in New Hampshire, Massachusetts, Maine and Connecticut.