Tech Tibits from Around New Hampshire
Position Imaging adds new package logistics system, Paul College Capstone Consulting Fair Nov. 19 … and more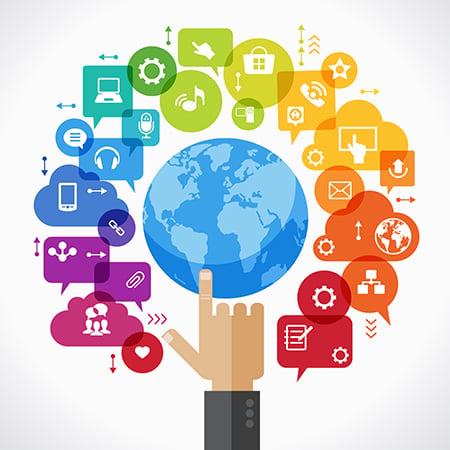 The University of New Hampshire broke its record for competitive research funding, closing fiscal year 2021 with more than $260 million in new grants and contracts, double its 2020 record, the university announced. The funding, from federal agencies, state collaborators, business and industry and private foundations, supports a range of projects in New Hampshire and beyond. Among them were: genomic testing of positive cases of Covid-19 to monitor variants of concern in New Hampshire; the first randomized clinical trial studying the effectiveness of wilderness therapy for teens struggling with mental health and substance use disorders; support for more than 1,000 low-income New Hampshire middle and high school students to overcome barriers to higher education; research to understand ecosystem and climate interactions, such as the thawing of Arctic permafrost, funded by $3.6 million from the National Science Foundation; National Oceanic and Atmospheric Administration-funded research to protect critical transportation infrastructure from sea level rise and increased coastal flooding.
Hooksett-based Merchants Fleet, the national fleet management company has entered into a partnership with EVgo, owner and operator of the country's largest public fast-charging network for electric vehicles, and the first powered by 100 percent renewable electricity. EVgo will provide infrastructure planning, hardware, software, and infrastructure deployment services to Merchants clients, giving them the ability to leverage a combination of depot charging solutions, dedicated charging networks and EVgo's public network comprised of over 800 fast-charging and more than 1,200 Level 2 locations.
Nashua-based Datanomix, developer of an automated production intelligence platform used in manufacturing, and Caron Engineering, a software firm based in Wells, Maine, have announced a partnership to jointly develop data-driven solutions that that they say will leverage the companies' manufacturing products in real-time production monitoring and machine tool optimization. The integration adds a new dashboard in the Datanomix platform that aggregates and displays the metrics for all Caron devices deployed in a factory, the companies said. This will allow a single visualization for the job performance data from Caron Engineering's adaptive tool monitoring system, TMAC, helping accelerate continuous improvement efforts across all jobs.
Position Imaging Inc. of Stratham, a developer of package logistics and asset tracking systems, has unveiled its new iPickup RooM, an entry-level system that provides secure resident access and pickup convenience features as its predecessor, the Smart Package Room. The new system provides constant monitoring within the package room and manages items in the room by type (flat, parcel, or oversized), using area signage for guidance. The firm said the iPickup RooM is suited for multi-family dwelling owners and landlords seeking a low-cost entry point into self-service or staff-assisted package room systems.
SkyTerra Technologies, a cloud computing company based in Nashua, recently joined the Greater Boston Chamber of Commerce, which it says will keep its team engaged with the community and aware of local issues affecting residents.
UNH's Peter T. Paul College of Business and Economics is inviting companies to the semi-annual Paul Projects Capstone Consulting Fair at its Center for Business Analytics. The in-person event will run from 11 a.m. to 1 p.m., Friday, Nov. 19. Companies must register by Nov. 10 to participate. lunch will be served. The event is open to all businesses, from nonprofits and startups to Fortune 500 companies. Among the fields the students are in are: business intelligence analysis; data analysis; statistical analysis; operations analysis; process analysis; data engineering; forecasting analytics; database developer; and risk analysis