Tech Alliance picks Product of Year and Entrepreneur of Year
Mikros Technologies' TU3 and Ryan Barton honored for 2022 innovations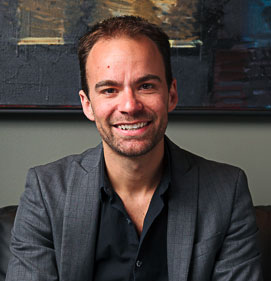 Claremont-based Mikros Technologies' TU3, a computer chip thermal tester, has been named the 2022 Product of the Year by the NH Tech Alliance, and Ryan Barton, founder and CEO of Mainstay Technologies in Manchester, has been named the Alliance's Entrepreneur of the Year.
The TU3 was picked from among five products from New Hampshire companies, which competed in a live-streamed ceremony held Oct. 12. Judges and the audience voted, and the TU3 was crowned the 2022 Product of the Year winner.
The TU3 combines high-efficiency liquid cooling with advanced heating and fluid controls to provide a turbo charger for chip testing equipment and controls the temperature of the next-gen chips with tight precision.
Other finalists were: Pavescan MDM from Geophysical Survey Systems of Nashua; Solar OA Knee Brace from Corflex of Manchester; Driver- Cloud from Driver Technologies of Newmarket; and the Skyhawk Hub Sensor and Minisensor from Skyhawk of Derry.
Barton, the 2022 Entrepreneur of the Year, will be presented with his award Nov. 10 at the Tech Alliance's Innovation Summit at the Grappone Conference Center in Concord.
Barton, who started providing information technology work for hire at 13 years old and at 16 landed his first professional IT job, founded Mainstay in 2004 at age 20. Today, the firm has over 80 employees.