TD, Banknorth wrap up merger deal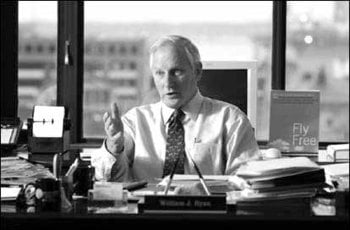 There'll be a new name atop Bank of New Hampshire's branches now that the 51 percent acquisition of Banknorth by Toronto-Dominion Financial Group of Canada has been completed.
The sale of Bank of New Hampshire's parent company was completed March 1. Total cost of the deal was about $3.9 billion.
With $28.7 billion in assets, TD Banknorth operates banks throughout New England and New York state as well as subsidiaries and divisions in insurance, mortgage banking, government banking and other financial services.
Banknorth shareholders approved the transaction at a special meeting of shareholders on Feb. 18.
William J. Ryan, TD Banknorth's CEO, has joined the TD board and has been appointed a vice chair of TD Bank Financial Group, which has $267 billion in assets.
Ryan said the sale would enable TD Banknorth, which has about 390 branches in New England and New York, to buy banks with as much as $20 billion in assets.
As a result of the acquisition, Banknorth will now be called TD Banknorth and has been reincorporated in Delaware. By the end of the year, the names of all banks in the corporation will be changed to TD Banknorth.
The name should be recognizable before that, especially to New England sports fans. One of the first actions of the new banking company was to acquire the naming rights to the Boston arena formerly known as the FleetCenter, for 20 years. The newly named TD Banknorth Garden is home of basketball's Celtics and hockey's Bruins as well as a venue for concerts and other major events.
The arena's new name officially takes effect on July 1 and resurrects at least part of the name of the FleetCenter's predecessor, the Boston Garden, which hosted 16 Celtics NBA titles and five Bruins Stanley Cups.
"As we think of Meccas of American sport, the Garden is certainly one of them," said Ryan, adding that his goal was "to bring the Garden feeling back to all of the people who remember it so well. I never liked 'center.'"
Financial terms of the contract weren't disclosed. The Boston Globe reported that the arena's owner, closely held Delaware North Cos., will receive $6 million a year. That would be three times the average annual fee FleetBoston Corp. was paying under its 15-year, $30 million contract.