Sununu offers support for 'smaller' clean energy package
Net metering boost included, but with strict limits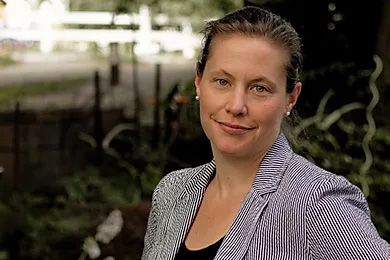 After vetoing several major clean energy bills over the last two legislative sessions and threatening to do the same in the upcoming session, Gov. Chris Sununu says he's backing three measures that might win some bipartisan support in the Legislature.
But while the three bills – all sponsored by Republican House members – loosen some restrictions on companies that wish to sell the renewable power they generate to utilities and other customers, they won't have the anywhere near the same impact as an increase in the net metering cap or substantially upping the state's renewable energy goals.
Sununu vetoed bills that would expand the net metering cap from 1 to 5 megawatts and expand renewable energy goals, arguing that they raise rates by forcing other customers to subsidize renewable energy projects. Lawmakers will vote on leftover versions of these bills later this week.
"Conservatives have united behind Governor Sununu's clean energy plan because it focuses on results rather than government handouts to special interests," said Republican Rep. representative Jason Osborne, R-Auburn. "These bills are fair to everyone without picking winners and losers in the energy market."
Jared Chicoine of the Office of Strategic Initiative said the bills "are all designed to break down government barriers, enable both new and existing resources to participate on a level playing field, and give customers more opportunities to control their electric rates," said
While some Democrats – like Sen. Dan Feltes, D-Concord, who is seeking his party's gubernatorial nomination to challenge Sununu in the fall – denounced the bills as partisan, others seem cautiously supportive of the bills.
"To be honest, the governor vetoed so many of our attempts last session, these smaller steps seem better than nothing," said Rep. Bob Backus, D-Manchester, and chair of the House Science, Technology and Energy Committee, which would first hold hearings on the three bills.
Bill details
The first measure, House Bill 1481, would increase the net metering cap from 1 to 5 megawatts, but it imposes another cap – no more than 125% of the energy currently produced would be eligible.
The idea is to limit the net metering cap to customers that use the electricity for themselves, as opposed to a generator.
"Rather than apply a blanket cap to all systems, as past net metering bills have attempted to do, this bill is designed for customers to use the power they generate. Bills that were vetoed in the past had no way to protect against cost shifting from systems that were poorly sized to their intended use," said Chicoine.
Madeleine Mineau, executive director of Clean Energy NH, said she doesn't object to the limit, but too much of a restriction would hold back businesses that expect to greatly expand their electricity usage in the future, such as electric cars charging stations or a high-voltage system.
"It would be great to have a conversation about what the number should be," she said. "Why 125%?"
Mineau strongly objected to a bill that would not allow group net metering and setting the reimbursement at the wholesale rate rather than the rate currently set by the Public Utilities Commission. Sununu has called that rate a subsidy.
"That undervalues the value of the generation," said Mineau, adding, "the PUC should be setting rates, not the Legislature."
HB 1402 would lift the cap for municipalities, but mainly to allow them to sell electricity to other local government entities.
"The city or town would be required to right-size the system so that they use 100% of the power generated by a renewable energy system, but would be able to net meter a system above 1 megawatt," said Chicoine
The bill doesn't the municipalities to sell power across town lines, thus preventing towns from selling to multi-town school districts, which would limited its effectiveness, Mineau said.
A third bill, HB 1262, is more of an alternative to net metering than an expansion. It would allow a renewable small generator to directly sell power to those in a service area. This is allowed under current law but is restricted to just three customers, and doesn't adequately define what a customer is.
"No business will bother to spend the capital just for three businesses, even large ones," said Rep. Timothy Lang, R-Sanbornton and the bill's sponsor. "It's enabling legislation. Is it going to open a floodgate? I don't know."
Mineau said her group would support the measure because "it provides another arrow in your quiver. But we don't view it as a replacement for net metering expansion. It's unlikely to create a boom of new renewable generation."