Succession planning in the construction industry
Companies will flounder unless they have implemented plans to pass the leadership on to the next generation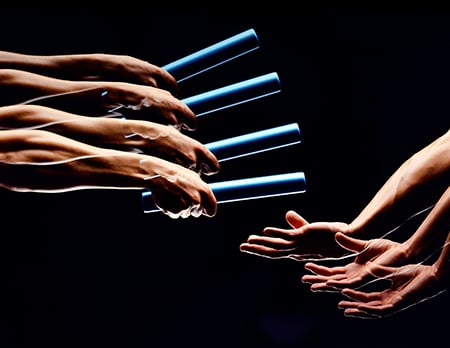 As many of the leaders in the New Hampshire construction industry near retirement, firms are grappling with the problem of succession planning.
Many companies are either family-owned or closely held and led by baby boomers over the age of 60. As this generation retires, companies will flounder unless they have implemented plans to pass the leadership on to the next generation.
Human resources are a key component for success in the industry. With an historic generation approaching retirement, businesses need to ensure that they are prepared for the succession of their most important human resource, their leaders.
If there is an industry that appreciates the importance of planning, it is the construction industry.
Those in the industry know the importance of planning the work and working the plan to ensure that projects are completed on time and on budget. When so many moving parts need to come together at the right time for a construction project to be completed on time and on budget, planning and communication are the foundation of success.
Construction companies of all sizes face and struggle with these issues.
Gilbane has been focused on succession planning for many years. Based in Providence, R.I., Gilbane is a privately held, family-owned construction and development company with operations throughout the United States and offices worldwide. With 2014 annual revenues of $3.8B, in 2015 Engineering News Record ranked Gilbane number 16 on its list of top contractors.
Founded in 1873, Gilbane has grown from a family run carpentry and general contracting shop to a company with offices from coast to coast, including an office in Merrimack, N.H. from which Gilbane serves clients throughout Northern New England.
Gilbane has been practicing succession planning since the 1960s, but increased that focus significantly over the last 20 years as the firm has grown to become national and then international.
Gilbane Chairman Thomas F. Gilbane Jr., said having a strong talent pipeline ensures that the company is constantly prepared for the future and will prosper for generations to come.
Feeding that pipeline, he said, takes finding the best talent inside and outside of the family. On Jan. 1, Michael McKelvy became the first non-family member to lead the company as president and CEO.
"Strong leadership teams ensure our operations are well-managed and that people continue to do great work on our job sites and in the communities. Our selection of Mike McKelvy as CEO of our company further acknowledges that we want to be professionally managed with the most qualified leadership – whether it's a family member or not," Gilbane said.
One of Gilbane's greatest strengths is its focus on continuous learning and the development of employees through Gilbane University.
In 2016, Training magazine ranked Gilbane No. 29 on its Top 125 list. Mandating that all employees participate in at least 30 hours of training each year helps Gilbane foster personal growth throughout the organize and prepare employees for advancement.
At present, 18 members of the fourth, fifth and sixth generations of the Gilbane family are active employees in a wide variety of roles in the company. Members of the family view the company as legacy and take pride in the fact that their company is one of only a handful of global family-owned, private building companies.
Harvey Construction likewise has met the succession planning challenge over the years. Harvey is a leading construction manager in northern New England focusing on commercial projects of all sizes, including hospitals, nursing homes, primary and secondary education facilities, office buildings and municipal projects.
Since 1992, Harvey has passed control three times, with the current president being Bill Stevens. In each instance, the control was handed to an existing employee.
According to Stevens, the key for Harvey has been to consciously target an existing employee or employees. Then a plan is put in place to give these employees the opportunity to learn how to be leaders and to participate in senior leadership tasks.
John Zahr, the prior owner, went to great lengths to make sure that the current ownership team of Bill Stevens and Rob Prunier were introduced to and became comfortable with the essential business relationships, such as insurance, bonding and legal assistance. He also allowed each of them to make decisions so they could grow in their capabilities.
Zahr passed away unexpectedly in September 2010, but one of his many enduring legacies is that he had a detailed succession plan in place. That foresight and willingness to take the time to develop the plan and the successor allowed Harvey to overcome this tragedy and continue to be a leading construction manager in the region.
Hampshire Fire Protection was founded by Larry Thibodeau and his wife Diane in 1978. Since its inception, it has grown to be New Hampshire's largest commercial fire protection company and even has been recognized as one of the nation's top 600 specialty contractors by Engineering News-Record. It provides sprinkler system design, installation, inspection, fire extinguisher and restaurant suppression systems sales, inspection and service and fire alarm sales.
Hampshire Fire Protection is currently in the middle of succession efforts. Larry Thibodeau is nearing retirement. and his son Kevin is positioned to take over control of the company moving forward.
However, it was not a foregone conclusion that Kevin would take over the company. He spent many years working in the construction field for other companies, which allowed him to develop professionally and obtain independently the skills necessary to lead.
Larry brought Kevin back to Hampshire Fire only when a position was available and Kevin was qualified based on his own background, not his last name.
As a result, the employees already know and have respect for Kevin from his other work experience. He also has a broader depth of understanding of the field by virtue of his prior work experience. This approach has positioned Hampshire Fire Protection to continue to lead the commercial fire protection business in New Hampshire.
Attorneys Nicholas Holmes and Matthew Johnson, members of Devine Millimet's Construction Practice Group, can be reached at nholmes@devinemillimet.com and mjohnson@devinemillimet.com.