Subs sue Mass. construction firms over N.H. projects
Contractors owe back payment on completed work, they charge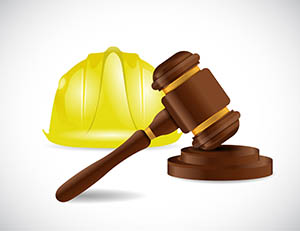 Subcontractors on two large construction projects in New Hampshire are suing their general contractors and surety bond companies for allegedly holding back payment on completed work.
In a lawsuit moved last week to U.S. District Court in Concord, E. Amanti & Sons Inc., a Salem, Mass., contractor that specializes in plumbing and mechanical work, claims that TLT Construction Corp., based in Wakefield, Mass., and Western Surety Company, still owes it money from work done on the $7 million construction of the Health Science & Humanities Building at Nashua Community College.
Meanwhile, in two separate suits, Colson Building Associates Inc. of Dayton, Maine, and H.L. Patten of Kittery, Maine, have filed suit against Connecticut-based GM2 Associates Inc. and Lexon Insurance Company, alleging that they were not fully paid for work performed on the $6.3 million Army Reserve Center in Portsmouth. The Colson suit was filed last week and H.L. Patten's was filed last month.
In the suit filed by E. Amanti & Sons, first filed June 6 in Hillsborough County Superior Court, the firm said it completed some $1.6 million of work. Although it was paid for must of it, it is stilled owed more than $170,000 for various change orders, the suit charges.
TLT did not respond to a request for comment. An attorney for Western Surety declined to comment, but the bond holder itself filed suit in November against TLT in Massachusetts federal court alleging that the firm is in default of another contract.
Western Surety's list of TLT's bonded projects filed at the time of the suit reflects the construction firm's stormy relationship in New Hampshire.
As of September 2013, the indemnity company said it has received claims concerning projects involving renovations at Hillsborough County Courthouse ($371,000), the Walpole Public Library ($215,000), Nashua Community college ($170,000) and the New Hampshire Regional Training Institute and Barracks Facility for the state National Guard in Pembroke ($3.4 million).
The state terminated a $24.6 million contract in Pembroke over a dispute over the quality of the concrete – a dispute that reached Gov. John Lynch and the Executive Council in April 2012.
Issues at the Nashua Community College also reached the ear of the Executive Council when delays and problems with the heating system there caused delays in that $7 million project.
In its suit, Colson Building Associates claims it did almost $584,500 in work on the Army Reserve Center and was still owed more than $65,000. In March, according to the complaint, "GM2 refused to make payment and asserted backcharges in the amount of $147,226 relating to work Colson had long since completed and about which GM2 had made no contemporaneous complaint."
H.L. Patten's suit, filed over the same project, says it is still owed two payments totaling more than $220,000 on a $1 million contract.