Study: Shifting demographics challenge N.H.'s housing market
Decreasing demand for homeownership, affordability challenges seen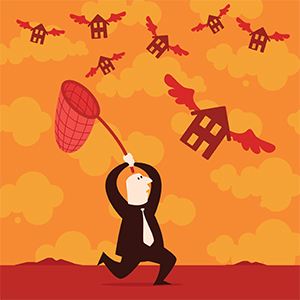 A recently released study points out some warning signs for New Hampshire's changing housing market.
The first part of a three-part study called "Housing Needs in New Hampshire" reports a mismatch between existing housing and housing preferences and obstacles to creating a balanced housing market may pose challenges for New Hampshire's future.
The study was commissioned by the New Hampshire Housing Finance Authority and conducted by the New Hampshire Center for Public Policy Studies and Applied Economic Research,
The study's first part, "Big Houses, Small Households: Perceptions, Preferences and Assessment," concludes that the state's current housing stock will not fit the evolving market demands and needs of the state's population if no steps are taken to accommodate these changes.
New Hampshire's senior population is expected to nearly double between 2010 and 2015, and they have a strong preference for staying in their current homes and aging in place. However, the study finds, rural locations make the delivery of services that help seniors age in place more difficult, while the design of traditional New England homes exacerbate mobility challenges. Most homeowners also lost home equity during the Great Recession, limiting their ability to downsize, at least for now.
In addition, the study finds, the larger, rural homes built and purchased by baby boomers will appeal to a smaller number of young households. Nationally, members of Generation Y (also known as millennials), show a preference for mixed-use communities and housing that fits with a more urban lifestyle.
In addition, New Hampshire young professionals interviewed by the authors of the study, voiced concerns about the availability of jobs in rural areas and showed an overall wariness toward homeownership.
With the highest average level of student debt in the country, at $32,900, and little wage growth, New Hampshire young professionals said they are finding unique strategies, such as doubling up in rentals and leasing out portions of their home, to overcome the financial pinch they are experiencing.
Compounding the challenge of high student debt and stagnant wages are stricter lending requirements for mortgages, the study finds.
Homebuilders report that starter homes priced at about $179,000 still are not selling due to financing requirements that prevent first-time homebuyers from entering the market. This lack of financing options is pushing younger generations out of the ownership market.
Also according to the study, New Hampshire residents, most of whom are homeowners, view housing affordability as the third most important priority when it comes to utilizing public funds, but obstacles still stand in the way of meeting the needs.
Homebuilders report that excessive regulations and impact fees can often make building affordable apartments prohibitively expensive. Regional planning commissions report that town planners are still concerned about the impact multifamily housing may have on taxes and school systems. Also, public perception remains that a lack of affordable workforce housing is not a problem, despite high rents and low vacancy rates that cause some renters to pay well over 30 percent of their income toward housing costs.
The second and third portions of Housing Needs in New Hampshire will be released in the coming weeks, said Dean J. Christon, executive director of New Hampshire Housing.
The second portion will examine the housing needs of the growing senior population and the third will assess the current housing market and forecast housing production needs for the next 10 years.
He said the information that's gathered will be used by his agency as well as other public and private organizations "to better identify needs and establish priorities for housing and other programs."