Study: New Hampshire's overall tax bill among lowest in the U.S.
But property tax burden is the nation's highest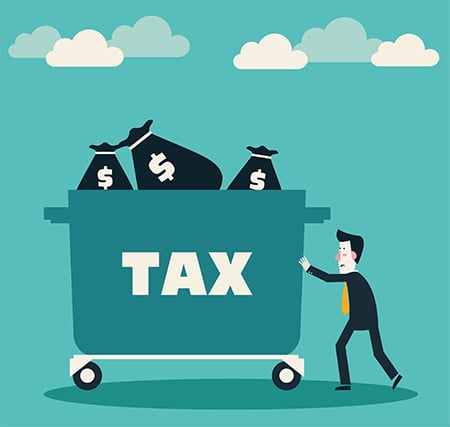 New Hampshire residents filing their tax forms this week – and those who have already done so – can take some comfort in a study released by WalletHub Monday.
Despite paying the highest property taxes in the nation, New Hampshire's tax burden is one of the lightest in the nation, at least compared to per capita personal income, according to the personal finance website, which used data from the Tax Policy Center.
That's partly because the state has one of the largest per capita incomes, but it's also because we don't have a general sales and income tax, though the report has small percentage of our income going to both because of more specialized taxes, like the interest and dividends tax for income and the gas, rooms and meals and cigarette taxes when it comes to sales.
New Hampshirites pay an average of 7.07 percent of their income in state and local taxes, the fifth-lowest percentage in the country. But they pay 5.6 percent of their income on the property tax – the highest percentage in the U.S.