Study measures N.H. hospitality industry at $10.6 billion
Impact includes 67k jobs, $329m in state revenues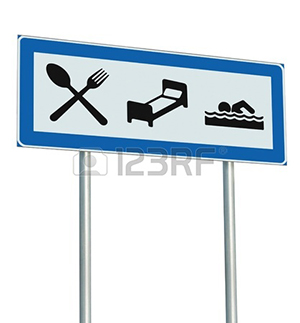 Direct spending at lodgings and restaurants in New Hampshire in the 2012 fiscal year totaled some $3.09 billion — nearly 6 percent more than the $2.92 billion spent a year earlier – and related state government revenues totaled an estimated $329.9 million in the same period.
And when total spending related to lodgings and restaurants is figured, the economic impact of the industry is more than $10 billion.
That's according a newly released economic impact study conducted for the New Hampshire Lodging and Restaurant Association by the Institute for New Hampshire Studies at Plymouth State University.
According to the study, the $3.09 billion in total lodging and restaurant spending supported 67,554 direct full- and part-time jobs on an annual basis, with payrolls and other earnings of $1.42 billion. All told, the lodging and restaurant industry provides about 8 percent of the state's full-time and part-time jobs (including self-employed sole proprietors), which ranks the industry as the fourth-largest private employer in New Hampshire after retail trade.
While that direct spending accounted for 4.8 percent of the gross state product, total spending (direct, indirect and induced) was approximately $10.6 billion, according to the study.
Indirect spending is comprised of transactions among businesses, organizations and government agencies that supply businesses where the original spending took place. Induced spending includes the income of employees and owners and their spending within New Hampshire.
More than half of the lodging and restaurant spending was paid by non-residents bringing in money from outside the state, the study found.
As for state revenues, "nearly 11 cents of every dollar spent at lodgings and restaurants in New Hampshire ended up directly or indirectly in the state treasury, and rooms and meals tax made up more than 72 percent of these state government tax receipts." said Mike Somers, president of NHLRA.