Study: Interest rates on N.H. bank accounts among the nation's worst
If you think you're getting next to nothing when you put your money in a New Hampshire savings account, it's no exaggeration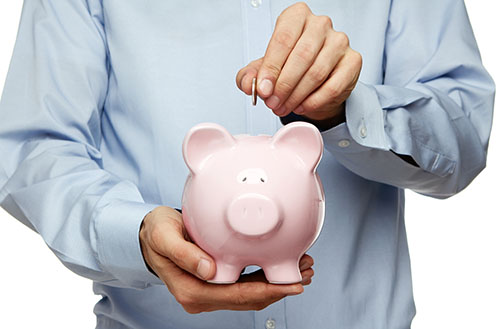 If you think you're getting next to nothing when you put your money in a New Hampshire savings account, it's no exaggeration.
New Hampshire banks and credit unions have one of the lowest savings interest rates in the nation – and it's getting worse, not better, according to a study by GoBankingRates.com, a personal finance website.
In New Hampshire, the average interest rate on savings accounts in February had a 0.14 percent annual percentage yield, falling by nearly a tenth of a percentage point from 0.23 percent APY. That's a 38 percent drop.
New Hampshire's banks, according to the report, rank 47th among the states, down from No. 45, just two years ago. If it makes you feel any worse, saving bank rates in Maine, which had been at 47, jumped to 31st. Massachusetts, which was 23rd, is now 20th, and Vermont rose from 34th to the fifth — a whopping 0.3 percent, double the percentage New Hampshire savers get.
The rates, of course, are average rates, and they only appear to include rates offered by nine local banks and credit unions, whose savings interest rates range from half a percent to a twentieth of a percent. (The website lists the banks, but NHBR won't, since the rates listed are more than a month old.)
New Hampshire savers do better with long-term certificates of deposit. New Hampshire banks rank 38th and 19th for one- and two-year CDs, respectively. Still, that's quite a drop from No. 20 and No. 5 just two years ago. Rates for a two-year CD, once 1.35 percent, now average 0.71 percent, meaning it was nearly cut in half.
Interestingly, Vermont ranked dead last at 50th for both one- and two-year CDs.
There was some improvement in six-month CD rates offered to New Hampshire savers, up from 35th to 21st, to just above half a percent. But overall, the two-year decline in interest rates among the banks sampled was 45 percent, according to GoBankingRates.com.