Study finds NH could do better when it comes to job growth
State is 10th from the bottom in generating employment since the Great Recession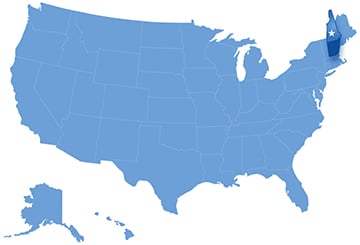 Adding to arguments that New Hampshire's economy could use some added oomph, a newly released analysis of post-Great Recession job growth in all 50 states puts the Granite State near the bottom of the pack.
Stateline, a nonpartisan, nonprofit news service of the Pew Charitable Trusts, analyzed Bureau of Labor Statistics data for each state since the Great Recession and found that while all have added jobs in that time frame, some have been slower to recover.
On average, total employment has increased by 8 percent nationwide since the low point of the recession, but 10 states have seen growth at about 5 percent or lower.
New Hampshire was 10th from the bottom, with job growth of 5.08 percent since the state's employment rate reached its low point in January 2010. Since then, the New Hampshire economy has generated 31,600 jobs, according to Stateline.
Rounding out the bottom 10 were West Virginia (2.16 percent job growth), Maine (2.66), Mississippi (3.56), Missouri (3.95), New Mexico (3.77), New Jersey (4.09), Alabama (4.21), Arkansas (4.61) and Pennsylvania (4.53).
Stateline calculated the growth rate by determining each state's lowest level of employment since January 2008 and compared that figure to the state's March 2015 employment level, the most recent number available.
In other states, employment has bounced back strongly, and in 14 of them, employment has increased by 10 percent or more.
In North Dakota, fueled by the oil boom, employment has increased more than 28 percent since April 2009.
Other top performers are Texas and Utah, where employment has increased more than 15 percent since December 2009 and February 2010, respectively. Next are California and Colorado, where employment is up more than 13 percent since their lowest points in early 2010.