State renewable energy program lotteries come and go
There's still time for businesses to apply for solar subsidies, but wood pellet grant deadline has already passed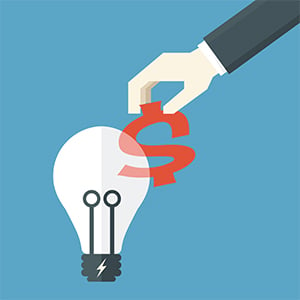 This year's deadline for the lottery for businesses seeking state grants to acquire a wood pellet furnace has already passed, but there's still time to enter the lottery for a solar rebate, if you do so by next week.
The NH Public Utilities Commission is holding a lottery on Wednesday, Sept. 12, for the pellet program, but the deadline to apply was Sept. 7. The program had just opened on Aug. 29.
Businesses are eligible for a rebate of 40 percent – up to as much as $65,000 – on an automated feeding wood pellet heating system. But they may still get a grant, if, as expected, there are funds remaining from the PUC's renewable energy fund. Before the lottery, there was $600,000 available in the commercial wood pellet program, though $16,000 of that will go to those on last year's waiting list.
A separate solar rebate fund, which also opened on Aug. 29, provides $808,500 in subsidies to businesses, institutions and municipalities that install solar energy systems, though almost $150,000 is set aside for those on last year's waiting list.
The solar rebate is not to be confused with net metering – the subject of one of the two bills vetoed by Gov. Chris Sununu in the last legislative session, with an override vote scheduled for Sept. 13 Net metering sets a required rate of payment (or credit) to residents and businesses that produce more energy via renewables than they consume.
The solar rebate subsidizes by up to $50,000 a business' solar system. The deadline for applying for a solar rebate is Sept. 17 for a lottery to be held on Sept. 24.
The PUC will also set aside $1 million for commercial and industrial competitive grants, but that's based on merit, not luck or timing.
On the whole, businesses will receive $2.4 million in renewable funding, more than the $1 million that goes to residential rebate programs.
The PUC didn't issue a press release this year to publicize the rebate programs, but the NH Sustainable Energy Association did, and in doing so wanted to alert rural businesses about totally different, federally funded programs that also focus on renewables.
Under the programs, businesses in designated rural areas, which in New Hampshire is pretty much everywhere north and west of the Manchester area, as well as farms within "urban areas," can receive free technical assistance from the NH Rural Renewables program, thanks to a two-year grant through USDA Rural Development's Rural Energy for America Program (REAP).
NHSEA, Lakes Region Community College and the Plymouth Area Renewable Energy Initiative will provide the consulting services to about 30 businesses over the next several years. NH Rural Renewables also has a websitethat guides visitors through the often bewildering state and federal government programs available for renewable energy.
REAP offers renewable financing and grant funding for a variety of renewable and energy-efficiency programs, including grants for 25 percent, up to $250,000, and loan guarantees for 75 percent of a project's cost up to $25 million. But these federal grants and loans are very competitive and may not be funded after April 2019.