State agency offers grants to food, agricultural product exporters
The federal grant products like cosmetics or similar merchandise that are agriculturally based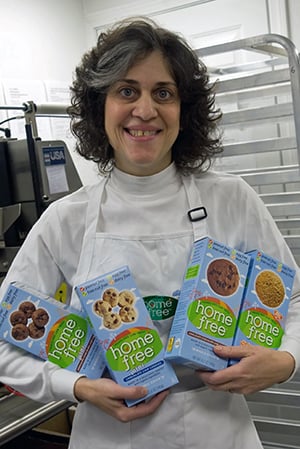 How would you like $500 to help export your company's agricultural products?
The federal grant could go toward a plane ticket, a phone bill, overseas advertising or translation services.
And it's for any agricultural products — not just food. That could includes items like cosmetics or similar products that are agriculturally based.
Of course the International Trade Resource Center, which is the conduit for the Food Export USA-Northeast grants, isn't about to give you money without applying for it, but the two-page application looks relatively painless. After the basic contact info, all you have to do is provide a brief nontechnical description of your product or service, describe the proposed activity, explain how it will help your company grow, what results you expect and whether you received any other funding. Then you just list the expenses (with receipts.) You have to agree to give feedback, sign a media release and finish up the project by Halloween.
But not every applicant will get funded. Only $5,000 is available, enough for about 10 businesses. The ITRC will grade the applications, with economic impact counting for 50 percent and the project description for 35. Those with a score of 70 out of 100 will make the first cut. Then it depends on how many apply and what they are asking for.
"This grant helped fund our participation in a major food show in China last fall, which allowed us to meet about 40 new potential customers, some of whom we have now made sales to," said Dave Jermain, sales manager for Heron Point Seafood in Newmarket. "The reimbursement also helped support a sales trip to Japan this summer to help us strengthen our relationships with existing customers and meet with new potential customers, as well as translation of our product brochure."
Likewise, HomeFree of Windham, which makes allergy-friendly snacks, used the grant to take part in an overseas trade show.
"This reimbursement allows the money we had allocated for the trade show to be invested in additional exporting activities we wouldn't have otherwise engaged in," said Jill Robbins, president of the firm.
For more information, contact Ellie White at ellie.white@dred.state.nh.us or 603-271-8444.