Standex spells out outgoing CEO's retirement package
Firm reports 50% increase in its annual income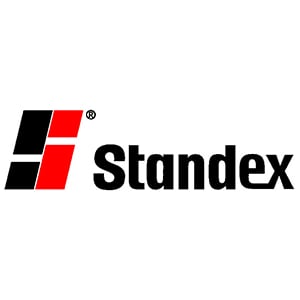 CEO Roger Fix appears to be leaving Standex International Corp. in good shape, and the company will be returning the favor, according to the most recent proxy filed by the Salem-based manufacturing conglomerate.
Fix, who announced in August he was stepping down after 10 years as CEO to chair the board of directors, received compensation totaling $2.6 million last year, which was actually a half-million dollar cut from the year before, according to the proxy.
But that proxy also spelled out Fix's retirement package. His pension plan is valued at more than $1 million, and he will be able to accelerate stock options valued at $3.2 million on June 30, the end of the fiscal year.
Fix, in a note to shareholders – who are being asked to participate in an advisory vote on his compensation, as well as that of other chief executives — reminded them of the company's gains despite a tough market.
Net income was up for the fiscal year by 50 percent, to $44.8 million, driven by a 10 percent increase in annual sales.
That's partly due to a major restructuring effort over the past few years, especially the dumping of a money-losing air conditioning business and the $43-million acquisition of Meader Electronics.
"After spending a number of years reconfiguring our business portfolio, we have five major platforms – all of which have steadily improved their underlying operations. These improvements have transformed our bottom line," Fix wrote to shareholders.
Other executive compensation packages also saw a slight decline. CFO Thomas DeByle earned $893,000 in stock and cash, down more than $50,000; Deborah Rosen, vice president and chief legal officer, earned $688,000, a $400,000 cut; and John Abbott, vice president of the Food Service Equipment Group – the company's largest sector – received $875,000, more than a $100,000 decrease.
The seven-member board earned a total of $900,000, with Chairman Edward Trainor leading the way, with nearly $167,000 in stock and cash. Fix will be taking Trainor's place after he steps down as CEO sometime in early 2014.