Standex sees sales dip, profits rise
But CEO says fiscal year 'off to an excellent start'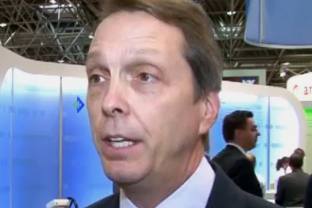 Despite a slight slowdown in sales, Standex Inc. was able to increase first-quarter profits by nearly 10 percent, to $16 million, or $1.26 per diluted share.
Sales were down 1.8 percent to $202 million in the quarter ending Sept. 30, the first of the Salem's conglomerate fiscal year.
"We are off to an excellent start to the fiscal year as a result of our efforts to improve the bottom line," said CEO David Dunbar.
That effort should continue as the company keeps its focus "on our efforts to reduce cost and improve productivity across our businesses, particularly through headcount reductions and facility closures," Standex disclosed in a filing with the Securities and Exchange Commission.
Standex was able to increase, or at least maintain, profits in each of its five operating segments. except for Engineering Technologies, which is faced with declining oil and gas sales, soft demand from the space and medical markets and currency headwinds. Altogether, sales declined 7 percent and operating income was down 70 percent to a disappointing $675,000.
The company doesn't expect any improvement in oil and gas sales, so it is trying to shift into the more lucrative aviation market.
Sales were also off nearly 6 percent in the Food Service Equipment segment – the company's biggest – to $107 million. Fewer orders for refrigeration equipment from fast-food chains as well as a pause in dollar store orders due to an upcoming merger between the Dollar Tree and Family Dollar chains. Still, operating income was up 20 percent, to $14 million, thanks to operating efficiencies.
Profits in the Electronics Products segment were flat, thanks to a 5 percent decline in sales. The company expects the October acquisition of Northlake Engineering Inc., a Wisconsin producer of high-reliability electromagnetic products, to add to the company's earnings, but not until the next fiscal year.
Both sales and profits were up in the Engraving and Hydraulics segments. Standex credits sales in China for the former and North American dump truck sales to the re-emerging construction industry for the latter.