Standex reports big sales, earnings gains
Firm announces new move to consolidate operations in Mexico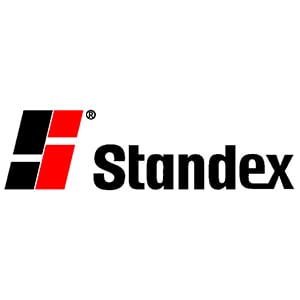 Standex International Corp. has reported strong increases in sales and earnings for its third quarter.
The Salem-based conglomerate said each of its five segments made gains, resulting in $179 million in net sales for the quarter, which ended March 31 – a 7.7 percent increase over the same quarter in 2013. Net income was up by more than 25 percent, to $13.2 million, or $1.05 a share – a $3.7 million gain. That brings total sales for the fiscal year to date to $535 million and profits to $32.8 million.
The gains more than made up for management transition costs, which totaled $1.4 million for the quarter and $3.6 million so far this fiscal year.
The costs were related to the hiring of new CEO David Dunbar to replace Roger Fix, who in turned replaced the late Edward J. Trainor, the former board chairman who stepped down in December because of illness. Trainor died on March 30, the company previously reported.
The transition costs were related to search fees, relocation and incentives for Dunbar as well as stock incentive compensation expenses for Fix.
Trainor, a New Castle resident, left Kodak to join Standex in 1984, and became CEO in 1995 and served in that role until he took over as chairman in 2002.
He was an executive at the company as it acquired and jettisoned many businesses, including Air Distribution Products. The company sold off that segment — which dealt with air conditioning and heating, on March 30, 2012.
The latest move to increase the company's profits came with the shutdown of the Food Services equipment plant in Cheyenne, Wyo., to consolidate operations in Mexico.
The move cost the company $1.4 million in restructuring charges for the quarter and $5.8 million for the fiscal year so far. But once completed at the end of this quarter and fiscal year, it is expected to save the company $4 million a year in operating expenses.