Standex puts cooking unit on the market
Sale seen as financing purchase of Concord tech firm, two other businesses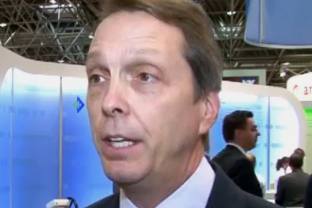 Standex International Corp. wants to sell off its cooking business, mainly to pay down more than $100 million in debt for two recent acquisitions, including a Concord high-tech firm it purchased in September.
The Salem-based conglomerate hopes the sale will also help its bottom line. The company increased sales by 2.1 percent to $193.1 million and net income went up 13.2 percent to $15.6 million ($1.24 per diluted share) in its first fiscal quarter ending on Sept. 30. But it missed revenue and earnings targets, which may have contributed to stock price plunge. The stock, which had been trading for $96, fell more than a fifth to $77 a share, close to its 52-week low. The stock price has since climbed up slightly to about $80 a share.
Standex hopes to sell its Cooking Solutions Group, which represents a quarter of its Food Service Equipment Segment, and a tenth of the company's sales, by February.
The group includes APW Wyott, Bakers Pride, Tri-Star, BKI, Barbecue King and Ultrafryer, all of which make products mainly used in restaurants, supermarkets and convenience stores. Group sales were down slightly, but profits increased $200,000 to $1.5 million.
The portfolio "includes attractive brands with a broad set of product lines that we believe would be a valuable strategic fit for a company that can provide the focus and capabilities needed to more effectively compete in this market," said CEO David Dunbar in an earnings release.
But Standex plans to hang on to the refrigeration business, where sales fell 13.8 percent, to $54.5 million. It was the main factor behind the company's food services segment operating income decline (not including the cooking business) of 19.9 percent.
Dunbar blamed that decline on overall slowdown in drug stores, dollar stores and fast-food restaurants, but said that the company would eventually benefit from its restructuring of the refrigeration business.
And he noted the company's doing well in the other four segments, two augmented by recent acquisitions.
Sales were up nearly 10 percent and operating income nearly a quarter in the Electronic Division, which now includes Agile Magnetics, a Concord firm that which services the semiconductor, military and aerospace industries. Standex acquired Agile in September for $39.2 million.
The Engraving sales division – where sales were up by 10 percent, though operating income declined a half-percent –added Tenibac-Graphion Inc.. a Michigan-based chemical and laser texturing firm and Piazza Rosa Group, an Italian mold and tool treatment and finishing company. Standex paid $57.3 million for Tenibac in August and $12.7 million for Piazza in July of 2017.
Hydraulics sales also increased nearly 10 percent but operating income fell by 15.4 percent. That segment was particularly affected by trade war, the company said. And while engineering sales only went up 2.6 percent, operating income increased by half, thanks to operating efficiencies, the company reported.
Standex upped its net debt from $84.2 million to $190.2 million to finance its acquisitions and said it would use the proceeds of its cooking business to pay down that debt. Dunbar said he had been preparing for the sale for "some time."