Standex execs receive hefty raises
Salem conglomerate's top officials earned a total of $10.8 million in 2014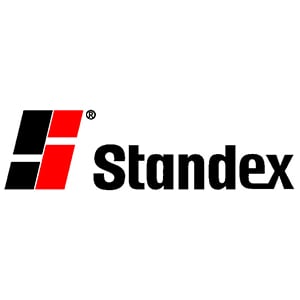 A signing incentive and generous retirement package and some hefty compensation increases nearly doubled the executive pay at Standex International Corp., a conglomerate headquartered in Salem, to the total of $10.8 million.
That figure includes $2.9 million for outgoing CEO Roger L. Fix, now chairman of the board, as well as $4 million for incoming CEO David Dunbar. Both served roughly half of fiscal year 2014, which ended on June 30. Fix was paid $2.6 million for all of fiscal 2013.
Dunbar received a $500,000 signing bonus, about $1.2 million of restricted stock and some incentive awards under the long-term compensation plan, though only 50 percent of a target bonus. Fix received all of his target bonus, as well as various retirement benefits.
The amount does not include the $32,000 Fix received as board chair, taking the place of Ed Trainor, who resigned as chairman in January, shortly before his death on March 30. The eight-member board paid themselves a total of $975,000.
Other Standex executives also received raises: CFO Thomas DeByle earned $1.2 million, a 38 percent increase. Treasurer Deborah Rosen earned slightly more than $1 million, a 58 percent increase. John Abbott, vice president in charge of the food service equipment group, received a compensation package of $925,000, a $50,000 raise, and Michael Pattison, vice president of human resources was paid $595,000, about a $40,000 pay hike.
The company's sales increased 6.4 percent in fiscal 2014 to $716 million. Profits – at least according to GAAP standards – declined by $2 million, to $43 million, or $3.35 a share.
Dunbar, in his letter to shareholders, emphasized that non-GAAP income rose 17 percent. One of the expenses that non-GAAP standards ignore is equity compensation to executives.
But the difference was largely due to $10 million in restructuring costs, substantially more than fiscal 2013.
Most of the costs were tied to moving operations from a Wyoming facility to Mexico. While the plant shutdown went on as scheduled, it took the company longer to ramp up the Mexico facility, which affected fourth-quarter margins in the company's food service equipment segment, its largest.
The company said the Mexico move will help the company in the long run because it will save about $4 million a year.