Standex begins search for new CEO
Longtime top exec Roger Fix to become board chairman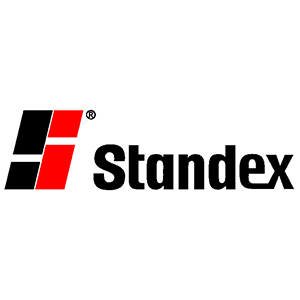 Wanted: Chief executive officer for publicly traded 58-year-old diversified industrial conglomerate based in Salem, N.H., with 4,400 employees at 72 manufacturing plants and warehouses. Located in 11 countries, with annual sales of more than $700 million and a net income of $45 million in the last fiscal year.
Experience: Very necessary.
Standex Inc.'s search for a new CEO started last month, with the announced retirement of Roger Fix, who will be stepping up to chair the company's board of directors.
The company disclosed Fix's retirement on Aug. 8, while announcing that it was hiring Heidrick & Struggles, an international executive recruiting firm, to conduct a search for his replacement, to be completed in early 2014.
Fix will close out his tenure of a dozen years as president of Standex and 10 years as CEO with a strong earnings report in fiscal 2013, which ended June 30, despite economic "headwinds" in various markets.
The results were due to a major restructuring effort over the past few years, especially the dumping of Standex's money-losing air conditioning business, and the $43 million acquisition of Meder Electronics, which manufactures various electronic components used in everything from cars to medical devices.
The Meder acquisition was responsible for most of the 8 percent increase in sales, to $183 million, during the last quarter of 2013. While the company also saw an 8 percent quarterly decline in net income to $12.5 million (98 cents a share), it ended up the year increasing annual net income by nearly 50 percent to $44.8 million ($3.51 a diluted share), driven by a 10 percent increase in annual sales.
Fix – in an earnings conference call — said the company is on the outlook for other acquisition opportunities, particularly in electronics and engineering, but that it is primarily looking to grow organically by cutting costs, through consolidating operations where labor is cheap and by slashing how much it is paying into retirement benefits.
Less than half of Standex employees work in the United States, and, "38 percent of our production workforce is situated in lo costs manufacturing regions such as Mexico, Brazil and Asia," said Fix.
Fix summed up in his retirement announcement that he was "proud of our accomplishments and am confident that we have set the stage for even greater success. With the realignment of our operating segments completed, we are now well positioned to continue our momentum and take Standex to the next level of growth and profitability."