Standex acquisitions help bottom line
FY 2015 sales increase by 27%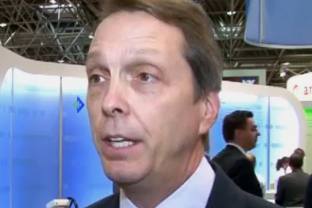 Standex International Corp. finished off its fiscal year with a strong quarter, but mainly through acquisitions and efficiencies, not through organic growth, said David Dunbar, president and CEO.
The Salem-based company posted fourth-quarter net income of $16.4 million, up from $10 million, even though sales only increased a little more than 1 percent, to just short of $200 million.
That brings net income for the fiscal year, which ended on June 30, to $54.7 million compared to nearly $42.9 million in fiscal 2014, an increase of over 27 percent.
Acquisitions boosted sales by 5.4 percent. The performance would have been better if not for negative currency headwinds of 3.7 percent, according to the earnings report.
Standex closed on two major acquisitions in the last fiscal year. It acquired Enginetics Corp., a producer of aircraft engine components, in September 2014 for $55 million. And in June, it purchased Ultrafryer Systems Inc., a manufacturer of commercial deep fryers, for $23 million.
The latter contributed to the performance of the food service group, still the company's largest segment, which reported that quarterly sales declined a percent from last year, but profits rose 7.7 percent.
Enginetics helped the Engineering Technologies group grow by 13.2 percent. It also is helping Standex shift from the lagging market in oil rigging to aviation. Indeed, the company is investing $6 million in a new 60,000-square-foot facility in Wisconsin to service an Airbus contract, breaking ground this quarter with production to start next year
Standex says it is working on more acquisitions in all of its five business segments. "We have a healthy, active pipeline of additional prospects," said Dunbar.
In an earnings call, he added that it was particularly close to a deal involving the company's electronics segment, where organic sales were up by 5.8 percent, but revenue was down by 2.4 percent due to currency headwinds.
The currency drag on Engraving group sales is even more severe. Organic sales increased in that segment by 13.1 percent, partially because of strong Chinese demand, but actual sales only went up 2.1 percent because of the exchange rate.
Standex is cutting expenses by reducing its headcount, or by moving its operations to cheaper labor markets. As of June 30, about 42 percent of production workforce is situated in "low-cost manufacturing regions," the company said. Standex employs 5,100 altogether, with 2,200 in the United States.