Standex 2Q earnings fall
Food services unit continues to show weakness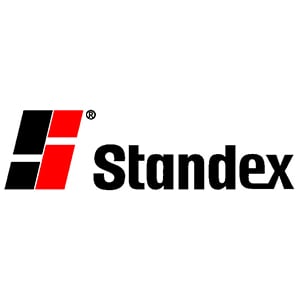 Profits at Standex International fell slightly in the second quarter, thanks to continuing challenges in the company's food services segment. But the Salem-based firm hopes to increase operating income in that segment by shifting to some higher-margin products, including refrigeration for the biomedical industry, and by cutting expenses by moving more work to Mexico.
The company reported that net income for the second quarter of fiscal 2013 (which ended Dec. 31), fell 4 percent, to $10.5 million (82 cents a diluted share), despite nearly a $4 million increase in net sales to $172.2 million, and an insurance windfall of nearly $2 million.
That brings profits to $19.6 million for the first half of the fiscal year, compared to $22.8 million in fiscal 2012.
The main problem was in the company's food service equipment sector, which consists of both refrigeration and cooking equipment for restaurants, groceries and drug stores. Sales fell by 2.9 percent in that sector, to $93 million. Even more alarming was operating income, which totaled $7.4 million, a 23.4 percent drop.
Standex said it is undertaking a number of measures to counter this trend — selling to dollar stores to make up for a decline in drug stores generally and grocery stores, particularly the United Kingdom. The company has also developed a refrigerator line that operates at ultra-low temperatures – minus 80 degrees Fahrenheit — for labs, universities and the biopharmaceutical and agricultural industries.
Standex is also expecting to cut $4 million of expenses next year by moving a facility from Cheyenne, Wyo., to Mexico. It's not the first time the company has moved production south of the border.
"We haven't talked a lot about it, but behind the scenes we are doing a fair amount of moving a product into our Mexico operation where we have obviously significantly lower hourly cost," said Chairman Robert Fix, according to a transcript of an earnings call published by SeekingAlpha.com. "We are also making investments in automation, if we can't move a business or a product right into Mexico for various infrastructure reasons."