Soldier with roots in Hollis killed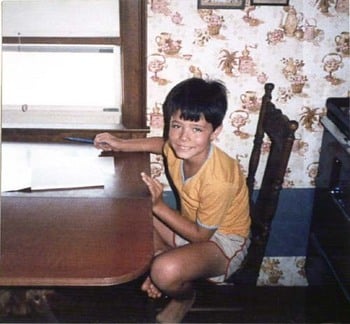 A U.S. Army captain and former Hollis resident died Saturday in an explosion in Afghanistan.
Daniel W. Eggers, 28, of Cape Coral, Fla., and member of the 1st Battalion, 3rd Special Forces Group, stationed in Fort Bragg, N.C., was one of four soldiers killed when the military vehicle they were riding in struck a land mine, U.S. Army officials told The Associated Press on Monday.
The incident happened about 20 miles east of Qalat, the capital of southeastern Zabul province, according to the AP report.
"An explosive device detonated under the (Humvee) the four were traveling in," spokeswoman Lt. Col. Michele DeWerth said.
Eggers, son of Margaret and Bill Eggers, a former Milford police officer and detective, spent the first decade of his life as a Hollis resident, family members said.
Eggers and his family left New Hampshire in 1987, moving to Florida, according to his aunt Dorothy D'Vann, who lives in New Boston with Eggers' 89-year-old grandfather, Francis Donovan.
In Florida, Eggers joined the ROTC and later went to The Citadel in pursuit of a career in the military, just as his father and grandfather, who served in Vietnam and World War II, respectively, had done.
"Danny was always attracted to the military," D'Vann said Monday. "It became his life."
Eggers was trying to stop militants from interfering with local elections when he was killed, D'Vann said. Al-Qaida has taken credit for her nephew's death, she added.
Eggers' parents and six siblings are still trying to cope with the loss, D'Vann said.
Days before his death, Eggers had sent a letter to his parents, thanking them for being good parents, she said.
Eggers was on his second tour to the region at the time of his death, according to his wife, U.S. Army Capt. Rebecca Eggers.
The couple have two boys, 5-year-old John or "J.J." and 3-year-old Billy.
Rebecca Eggers, 29, said she had just lay down for a nap Saturday when two military officials came to her door to tell her what she knew was bad news.
"There is no way you don't know when two officers in their class A uniforms come to your door," she said.
Eggers spoke frankly about the last conversation she had with her husband by phone May 19, a day before their seventh wedding anniversary.
They had wished each other happy anniversary, and Eggers said her husband, who had left this time in April, gave her the news that he might be coming home in June instead of July as planned.
But Rebecca Eggers said she planned for a July homecoming anyway, fully aware that he might not come home at all.
"Every time he went out he took the same risk," she said. "It sounds cold, but it is really hit or miss."
Since getting the tragic news, Rebecca Eggers said she has tried to communicate the situation to her two sons.
As she spoke, the oldest could be heard repeating that his "daddy died" in the background, just as she said he had been doing earlier.
"He knows that now it is just the three of us," she said of the 5-year-old.
Rebecca Eggers said her husband "had his heart set on being a special-forces officer."
"He had a unique ability to communicate with people," she said. "That was what he was trying to do in the great scheme of things.
"He was capturing bad guys, that was what he was doing. Trying to make it safe for the people over there and the people over here," she said.
Donovan, Daniel Eggers' grandfather, described his first grandchild as an honest, reliable, clean, good kid, who served as a good role model for the six other siblings that followed him.
"He's a hero," Donovan said. "He was a guiding light for the whole family, always has been."
He said he last spoke with Daniel Eggers just before New Year's Day and asked him about his job.
"I said 'That's a dangerous mission,' " Donovan said he told his grandson. "He said 'I know it. I'm in the Army, it's my job, and I do the best I can, that's all.' "
The funeral will be held at a later date at Arlington National Cemetery, D'Vann said.