Social venture challenge finals set for Dec. 15
UNH program honors sustainable, market-based solutions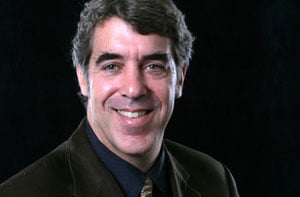 The final round of the 2014 New Hampshire Social Venture Innovation Challenge will be held Monday, Dec. 15, in the University of New Hampshire's Paul College auditorium.
The event will feature a keynote address by Eric Schwarz, founding CEO of Citizen Schools, followed by an awards ceremony at which over $25,000 in cash prizes will be handed out.
UNH's Social Venture Innovation Challenge brings together a diverse group of college students and community entrepreneurs from across the state with the goal of encouraging them to help address some pressing social and environmental challenges using their creativity in designing novel, sustainable, market-based solutions.
Now in its second year, the challenge attracted entries from 71 teams representing 158 student and community entrepreneurs from diverse backgrounds.
Contestants in the student track represent at least 25 different majors and areas of study including business, economics, nutrition, public health, biology, political science, computer science, chemical, civil, mechanical and environmental engineering, biotechnology, outdoor education, and social work. The challenge also drew entries from teams that include students at Antioch, Colby-Sawyer and Plymouth State University.
Alex Freid, founder and director of the Post-Landfill Action Network (PLAN), will help judge the student panel. Fried is a UNH graduate who was the winner of last year's challenge.
The challenge begins at 1 p.m., with the keynote address scheduled for 4 p.m. The events are free and open to the public but space is limited and registration is required by visiting unh.edu/svic.