SNHU selects Brightspace as its new learning management system
Learning analytics and data tools will allow SNHU advisors to engage students and improve outcomes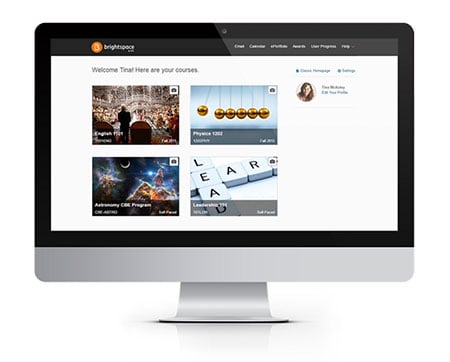 Southern New Hampshire University has selected Brightspace as its new learning management system to modernize the teaching and learning experience for its online students.
Owned by Ontario company D2L, the Brightspace platform helps educators create a distance learning environment capable of supporting a personalized, mobile-ready e-Learning experience. D2L and SNHU will work together to implement the new LMS and provide a smooth transition for students.
SNHU embarked on an extensive LMS review to meet the changing needs of their students. The university required a learning experience that was easy, modern, and worked on any device. Brightspace provides a best-in-class student experience and the flexibility to personalize learning, said SNHU.
"Technology is at the heart of teaching and learning and at the heart of our business as educators. Our mission is to serve students in the best way, so we looked for a best-in-class LMS that could bring our capabilities to the next level," explained Tom Dionisio senior vice president of technology of SNHU. "We selected Brightspace as it enables our instructors to address student's unique needs, engage them, and offer a modern, mobile learning experience. With Brightspace, SNHU is on the global playing field, engaging our learners, personalizing learning and using the most innovative teaching models available today."
"D2L and SNHU are mission-aligned — we agree that it's essential to provide learners with a modern and engaging experience that encourage them to reach higher and keep learning," said John Baker, CEO of D2L. "Brightspace will support SNHU's pioneering approach by enabling instructors to reach every learner with the most advanced learning platform."
Brightspace's adaptive learning, learning analytics and data platform will allow SNHU's advisors to engage with learners and improve outcomes. Brightspace also is built for blind and low vision users, making the learning experience not only possible but enjoyable.