SNHU report sees growing need for insurance workers
Insurers are 'facing new business models, systems and technologies, and workforce strategies'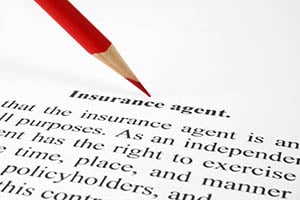 You can add the insurance business to the list of industries challenged challenged by a lack of interest from millennial-generation workers.
That's according to a new workforce strategy report by the College for America at Southern New Hampshire University.
"Today, insurers are facing new business models, systems and technologies, and workforce strategies, all of which are necessary to fully take advantage of significant industry growth potential," said Julian L. Alssid, co-author and chief workforce strategist at College for America. "Customer expectations, influenced by the consumerization of insurance and on-demand access to information, are driving the need for these changes, including to key frontline and operational insurance jobs that track across business development, customer care and technology."
The new industry trend report focuses on the growing need for insurance workers and the industry changes with an impact on six specific roles: customer service representative; insurance sales agent; business analyst; claims adjuster, examiner or investigator; insurance underwriter; and actuary.
The researchers found that each of the roles was found to be increasingly affected by technology advancements, the modernization of business systems, and the growing need for communications skills.
The report also identified key detailed work activities — including communications skills, problem-solving, working with computers, establishing and maintaining personal relationships — that are critical to most or all of these roles.
"Whether it makes sense to hire new employees or promote existing ones to meet the new demands will depend largely on the skill sets and potential of the existing employees," said Melissa Goldberg, co-author and senior workforce strategist at College for America. "Those who already have experience in the insurance industry and understand it likely have untapped potential that can be developed. A combination of training, higher education, and mentorship can help people in entry-and mid-level positions advance their careers while contributing to the success and growth of their organization."
The full report is available here.