SNHU recognizes its heritage
Dedication of two campus buildings are important recognitions of the college's past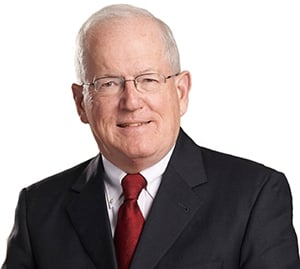 Southern New Hampshire University, a remarkable institution with a worldwide reach, continues to innovate and lead in a time when many private educational institutions struggle.
Those who have not driven by the SNHU campus on River Road in Manchester and Hooksett lately, haven't seen what SNHU has become, with impressive, architecturally significant buildings, new green space and a vibrancy that radiates energy and beauty.
Those who travel, know that, wherever you are in the world, it seems, at five minutes before 7 each morning, there is a SNHU Online ad on television. For those working in Manchester, the "SNHU.edu" buses that continuously circulate, take hundreds of employees from their various parking lots to the headquarters of the online division in Manchester's Millyard, just north of Northeast Delta Dental Cats Stadium, where the worldwide online education activities are centered.
SNHU's online efforts are different from many, with careful planning, cohesive programs, counseling, follow-up and features that refute criticisms of other, largely for-profit, online education programs or institutions.
Recently, President Paul LeBlanc, the innovative leader of the institution, has been careful to recognize its past, with the dedication of new buildings, two in particular.
Last year, the William S. and Joan Green Center for Student Achievement was dedicated. This building, on the edge of the "common" green space which formerly was a parking lot, is the renovated original Shapiro Library building, now home to many student activities and programs, including for veterans, international students, those with special needs and more.
Manchester lawyer William S. Green was a trustee of New Hampshire College, the predecessor to SNHU, from 1952, when he helped keep it open, through the time of his death. His wife Joan supported him in these efforts.
For a two-year period in the 1980s, Bill Green served as chancellor of New Hampshire College during a period when it needed to correct its course. He and his team are credited with leadership that preserved the school. After Green's tenure as chancellor, a search committee selected Dr. Richard A. Gustafson, then-academic vice president of Keene State College, to become president. He served for 16 years and increased the college's academic reputation, established the first online courses, continued the innovative approach that H.A.B. Shapiro, the founder, his wife Gertrude, the second president, and their son Edward, her successor as president, had started – taking the campus from Hanover Street to the River Road location and starting the first continuing education centers, on and off-campus, the 1950s and 1960s version of online education.
During Gustafson's tenure, he led the effort to achieve university status, along with the name change from New Hampshire College to Southern New Hampshire University.
Gustafson and his wife Joanne were recognized on Feb. 28 with the dedication of the Gustafson Center on the SNHU campus. This center, housing admissions, career development and the advancement and alumni offices, greets visitors to the campus on the east side of River Road just north of Interstate 93 and, for many, will be their introduction to the campus.
A pleasing, open, well-lighted building, the Gustafson Center is a fitting tribute to a great New Hampshire educator.
After he left SNHU, Dick Gustafson served as acting president of Manchester Community College and chancellor of the Community College System of New Hampshire, head of the Higher Education division of the NH Department of Education, and in many other capacities.
Joking about "flunking retirement", Gustafson continues to contribute to New Hampshire as a longtime trustee of the Elliot Health Systems, chair of the NH Retirement System board, and adviser to many on educational projects and issues.
Dick Gustafson, a Connecticut native, is one of those people who has spent a lifetime contributing to New Hampshire. He has been recognized repeatedly in New Hampshire, and in 2016 received a Legacy Award from the NH Union Leader. He served as chair of the Greater Manchester Chamber of Commerce and has served on the boards of trustees of colleges in Greece and Cambodia.
The recognition that Dick and Joanne Gustafson received with the dedication of the Gustafson Center was fitting. President LeBlanc noted that Dick had remained an adviser, still has an office in the building named after him, and is a rare college president who can sustain a good advisory relationship with his successor while allowing the successor to chart his own course – another tribute to Gustafson's wisdom and style.
New Hampshire is much better off because Dick Gustafson decided to spend his career here.
Brad Cook, a shareholder in the Manchester law firm of Sheehan Phinney Bass & Green, heads its government relations and estate planning groups.