Small Business Saturday tech tips
Using mobile technologies tops the list of winning strategies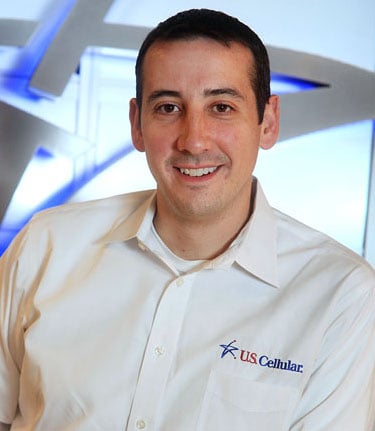 An estimated 104 million U.S. consumers reported shopping or dining at local independently owned businesses on Small Business Saturday in 2018. This year, the "shop local" celebration falls on Nov. 30.
The annual event gives local small businesses and independent stores a great opportunity between Black Friday and Cyber Monday to boost their sales, connect with customers and provide amazing in-store experiences. Small businesses should take advantage of mobile technologies to elevate their shop local experience. From mobile-friendly websites to more access points for checkouts, the latest technology can help keep shoppers engaged by boosting your social media presence and offering deals and incentives.
According to U.S. Cellular's latest survey, 36% of millennial smartphone owners say they couldn't get through their day without their phone. That means local business owners have a powerful communication tool right at their fingertips.
Here are some tips on how small businesses can use mobile technology and other strategies to attract customers and win business on Small Business Saturday — and throughout the year:
• Create a mobile-friendly website. According to a Google study, 76% of people who use their smartphones to search for something nearby visit a business within a day. Ensure that your store's website is mobile-friendly and has all of the relevant information people want to know. Make sure your store hours are updated and accurate for the holiday season as well.
• Take an integrated approach. Two-thirds of small business owners said they were planning promotions, sales or activities during the shopping days following Thanksgiving to take advantage of the holiday shopping season. Since shoppers likely have smartphones in hand, be sure to promote your holiday offerings in a number of ways to increase visibility. Email blasts, social media posts, flash sales and group texts can all be communicated instantly with mobile devices.
• Connect with other local shops. Partner with the coffee shop down the block to supply coffee to your customers that morning or have the restaurant next door provide wine or nibbles later in the day. Consider cross-promoting special events and offerings where each small business will benefit from the other's promotions. Reach more potential consumers by sharing information to collective email lists and sharing each other's social posts.
• Download the Shop Local logo. Take advantage of free offerings around this event at shopsmall.com, including signage, email templates, social media copy and other marketing materials. Spotlight your participation in this annual tradition by putting the logo on your website, social pages and in-store.
• Offer incentives. Promote prizes, discounts or other appealing deals like free gift wrapping in multiple ways, including social media, website, email blasts and in-store. Ask customers to take photos in store and have them post to social media, tagging your store in their posts for a chance to win a prize.
• Make it easy. Offering a smooth checkout experience can make a huge difference in creating loyal customers. Consider equipping your salespeople with tech tools, like Square readers and iPads to speed up transactions.
Matt Kasper is director of sales for U.S. Cellular in New England.