Should you use a CRM program?
The critical functions it addresses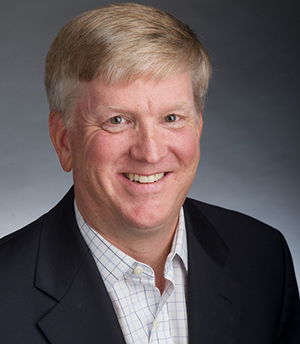 Anyone with experience running a business should know lack of organization leads to mistakes and missed opportunities. Valuable data is lost or never collected. The sales team lacks actionable information which results in extended sales cycles and wasted time with unqualified prospects.
In order to grow profitably, your business needs a properly instituted Customer Relationship Management (CRM) program or you risk losing both existing customers and new opportunities.
A CRM serves three critical functions:
1. It gives you visibility to actionable data like never before.
2. It provides accountability to your sales & marketing metrics.
3. It helps management make better-informed decisions.
Any number of "CRM" methods using tools such as Outlook, ACT!, Microsoft Dynamics, Sugar or Salesforce.com can work, but the best choice for your organization will depend on the number of users, the complexity of the sales process, and the amount of data you wish to share across other platforms including accounting and ERP. The key to success is an effective sales process which you can manage in the "Opportunities" section of the CRM.
As your business grows, new opportunities expand and your need for implementing a formal CRM program increases dramatically, especially if continued growth is your goal.
You might be asking, why should my team of professional salespeople follow a defined program that requires strict adherence to a formal process? Because in your professionally run organization, the structured CRM program holds you and your entire team accountable for sticking with commitments that generate revenue results. You can set goals with much higher probability of reaching them because accurate, time-sensitive information fuels effective sales activities that serve actual prospect (and customer) interests.
Your new business prospects will respect your salespeople who manage their tasks and calls under a CRM program. Rather than their calls being considered interruptions, they are planned business conversations. You know for certain where your prospects are in their buying cycles.
From a personal career standpoint, many companies are looking specifically for people with experience in Salesforce.com or another top CRM program. Salespeople without CRM experience or those unwilling to use a CRM program are considered by some recruiters as "unemployable" in enterprise and large organizations.
Without organization-wide commitment to making your CRM standard operating procedure, its value will be diminished. Your time and money spent on software (sometimes hardware), installation and training could be wasted.
You need to consider the issues as well as keys to success before choosing and implementing your CRM:
• The CRM will be new and people tend to resist change.
• The "rock stars" may kick and scream to avoid complying with CRM policy but it's not optional.
• System transparency will expose people who avoid the work they are supposed to be doing.
• Visibility of data will reveal a weak pipeline and poor fit prospects. This may cause resentments.
• The first several months of the learning curve may include some pain for your organization before successful results kick in.
• Customize the CRM tool to reflect your unique sales process before beginning implementation. Rarely are the standard settings ideal for your business.
• You and your top management must be involved. If you don't lead the change, it won't happen downstream.
• Full program use will help assure success. Use the tools, not just the database. These programs are designed to help lead your prospects through the sales cycle to paying customer status.
• Encourage and embrace accountability. The true professionals on your team will appreciate the CRM for keeping them on track to reach their goals.
• Concentrate on total value of your customer lifecycle. Understanding the full value of your customer relationships over time is key to your CRM process.
• Provide training and ongoing support. Stay current with tactical best practices and strive for continual improvement.
As your sales team begins to realize how their well-maintained database provides for better marketing support, they will be eager to keep their data input accurate and current. Actionable information generated through your CRM tools provides opportunities that empower your salespeople to more quickly reach their goals. You will have more assurance that corporate objectives will be consistently met and your leadership team will have accurate data to make better business decisions.
Kevin Hallenbeck, principal of Sandler Training – Manchester, can be reached at 603-232-1520 or through bestsalespeople.com.