Sharp increase in statewide foreclosures in June
But NH Housing Finance Authority says it's not indicative of trend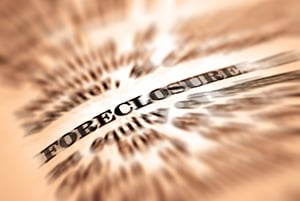 New Hampshire saw a sharp increase in foreclosure deeds in June – 181 – jumping some 23 percent from June of last year and two-and-a-half times (150 percent) more than in May.
The New Hampshire Housing Financing Authority, which released the figures Wednesday, said it is unlikely June's increase is the beginning of an upward trend, noting that year-to-date the numbers are still about a third below the same period for 2014.
The Housing Authority also pointed to the fact that foreclosure auction notices, an indicator of future foreclosures, decreased in June by 29 percent from last month and 22 percent compared to June of last year, and that, year-to-date, there was a 19 percent decline.
The foreclosure deed jump "may indicate an effort on the part of mortgagees to clean-up their accounts in light of improving market," said the Authority's report.
However there are some disturbing statistics coming out of Massachusetts. Foreclosure petitions – the first part in the foreclosure process – jumped 81 percent in June alone, and year-to-date are up 63 percent, according an Associated Press report. Some 2000 foreclosures were completed in Massachusetts in the first half of the year, a 21 percent increase.