September regional planning conference will focus on downtowns
National speakers will talk about creating economically viable center villages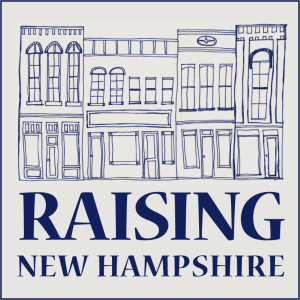 New Hampshire State Rep. Ivy Vann (D-Peterborough) is organizing the Raising New Hampshire Conference, a regional conference on planning and building, to be held at the Town House in Peterborough on Sept. 26.
Vann, a member of the Peterborough Planning Board and CEO of development firm One Little Woman, will bring in national speakers to discuss balancing town budgets, creating streets that attract people and growing towns economically and aesthetically, according to the Monadnock Ledger. Some speakers will be advocating the concept of a center village, with residences within walking distance, similar to downtown Peterborough's layout.
"This conference is about a different way of looking at development in New England, and asking the question, 'Can we do better than the big-box store at the edge of town?'" Vann told the Monadnock Ledger. "How do we get more village, less sprawl, more intimacy and less homogenization?"
The conference is aimed at municipal planners – including zoning, planning and select board members – as well as civil engineers, architects and anyone else interested.
Speakers will include Charles Marohn of advocacy group Strong Towns in Minneapolis, Minnesota, who will talk about creating fiscally responsible development; Rich Chellman, of Portsmouth-based TND Design, who will speak about street design; Kevin Klinkenberg, planner for Savannah, Georgia; and John Anderson of Anderson Kim Architecture and Urban Design, based in Albuquerque, New Mexico.
There will also be a Rookie Developer Boot Camp, led by Marohn, on Sept. 27, according to the Monadnock Ledger.
The Raising New Hampshire Conference is $65 per person, or $40 for town-elected officials. Vann is currently looking for sponsorships to offset costs of the conference. For more information, visit raisingnh.org, or contact Ivy Vann at 533-0357 or at raisingnh@gmail.com.