Separate N.H. forums seek input on policies
BIA, state energy office holding statewide listening sessions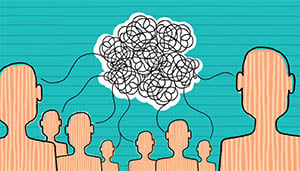 Two series of forums are being held in the coming weeks that will allow businesses to give input on state policies, and both likely will be coming to a site near you.
The Business and Industry Association of New Hampshire will be hosting eight business "roundtables" at which businesspeople can discuss what they see as the state's top challenges and help the BIA' formulate its legislative and regulatory agenda for the upcoming biennium.
"These roundtables are the first step in that process," said BIA President Jim Roche. "We talk with business leaders and chamber and trade association executives about top business issues facing New Hampshire and ask for their recommendations about what the BIA should do to address these issues."
Each session lasts about two hours. They begin with an overview of the BIA's current business agenda and results from the legislative session, followed by a discussion and ranking of top business issues. This year, the schedule of sessions is:
• Concord: 9-11 a.m., June 11, Lincoln Financial Group, One Granite Place
• Manchester: 2 to 4 p.m., Greater Manchester Chamber of Commerce, 54 Hanover St.
• Portsmouth: 2 to 4 p.m. June 12, Pierce Atwood, Pease International Tradeport, 1 New Hampshire Ave., Suite 350
• Keene: 2 to 4 p.m., June 16, Peerless Insurance Company, 62 Maple Ave.
• Laconia: 9 to 11 a.m., June 17, The Beane Conference Center, 35 Blueberry Lane
• Lincoln: 2 to 4 p.m., June 17, InnSeason Resorts Pollard Brook, 33 Brookline Rd.
• Milford: 2 to 4 p.m., June 18, Hitchiner Manufacturing, 117 Old Wilton Rd.
• Lebanon: 2 to 4 p.m., June 19, Hypertherm, 71 Heater Rd.
The roundtables are free, but advance registration is requested. Visit biaofnh.com for more information and to sign up to attend a roundtable, or call 603-224-5388 x100.
Meanwhile, the state Office of Energy and Planning will be holding a more specific series of meetings about a draft of the state energy strategy.
The 98-page document forecasts the state's projected consumption of electricity, natural gas and other fuels, taking into consideration the existing infrastructure, expected retirements, and the possibility of alternative resources. It also evaluates the resource potential for energy efficiency, renewable energy, alternative fuels, distributed energy resources, demand response, storage and transportation options across. And, after looking at what works in other states, puts it all together and makes recommendations.
The meetings, which all begin at 6 p.m., will be held in:
• Berlin, June 10, White Mountains Community College
• Lebanon, June 11, Kilton Library
• Littleton, June 18, Littleton Opera House
• Laconia, June 19, Lakes Region Community College
• Portsmouth, June 24, – Department of Environmental Services office at Pease International Tradeport
• Nashua, June 25, Nashua Community College
The hearings are free.
Further information and directions can be found at nh.gov/oep.
Written public comments on the draft will be accepted through July 25.