Senate OKs expansion of lead testing, abatement
Bill would provide remediation funding to landlords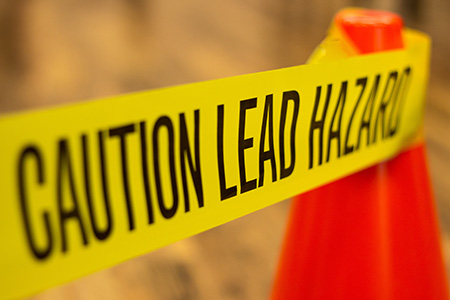 Landlords will have to do a lot more lead abatement of apartments, but they will be given some money to do so, if a compromise bill approved by the NH Senate last week eventually becomes law.
As amended, Senate Bill 247 doesn't change the lead levels in children (10 micrograms per deciliter) that require landlords to test, and perhaps mitigate, apartments, much to public health advocates' chagrin.
But the bill would require that all children between 1 and 2 years old get tested before attending a daycare center or a school (though it does give an opt-out provision for parents). Health insurers would be required to pay for the test.
And, under the bill, parents and landlords would be notified when a child's blood levels reach 3 micrograms, as opposed to the previous 5 micrograms.
Currently 15 percent of children get tested, with 660 children found to have elevated lead levels. While those children are in areas with old housing stock and have an elevated risk for lead poisoning, the numbers are expected to rise as testing is expanded.
The bill also would provide $3 million for a lead abatement fund that would pay 75 percent of abatement cost, and the full cost, if the property owner can demonstrate the need. The landlord can also see if the lead is coming from the water, which can often be abated by a simple filter.
The bill's price tag is small compared t medical, special education and criminal justice costs that lead poisoning results in, argued Sen. Jeb Bradley, R-Wolfeboro.
Bradley said that the bill was a balancing act that "left nobody happy, but at the end of the day everybody agreed."
Landlords may not be thrilled to find out that their tenants' children have elevated levels with more testing. On the other hand, they might be able to catch it at lower levels from getting worse, Bradley said.
"Landlords understand. They want to avoid being listed. They want to do the right thing," Bradley said.
But several Senators disagreed.
"It is impossible to tell who is at fault," said Sen. Andy Sanborn, R-Bedford. "It's the last person renting the place when the person is tested. We are going to run the risk that landlords are not going to rent to kids."
"We can't pile it on the landlords," agreed Sen. Dan Feltes, D-Concord. "But we have the oldest housing stock in the nation. This is a hidden public health crisis that nobody is talking about. Here is a chance to catch it early."
The Senate passed the bill on a 17-6 vote to the Senate Finance Committee.