Senate kills gambling — at least for now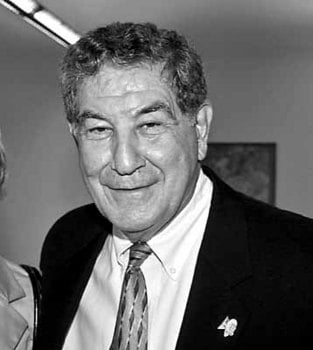 Even as word emerged that a projected state budget shortfall could reach as high as $184 million, the Senate issued an emphatic statement against allowing the installation of video slot machines at up to seven locations in New Hampshire.
By an 18-6 vote, senators killed a measure that would allow the greyhound tracks at Hinsdale, Belmont and Seabrook apply for licenses to install video gaming machines, along with the three grand hotels up north and the Rockingham Park horse track in Salem.
Meanwhile, Legislative Budget Assistant Mike Buckley is projecting a $184 million funding shortfall over two years – a figure that would drop to $98 million if both houses approve a 28-cent hike in the cigarette tax, he said. The tax would generate an estimated $86 million, although Senate forecasters were still assuming a $275 million shortfall when the anti-gambling vote was taken.
"That 28 cents is necessary to make sure we have a responsible budget that reflects our values," Gov. John Lynch, who proposed the tax hike, said.
The tax hike appeared to gain some momentum with the announcement of House Speaker Doug Scamman, R-Stratham, that he is lending his support to the proposal.
"I said in the beginning that the only tax I might consider would be a tobacco tax and only for the purpose of funding education," Scamman said in a prepared statement. "Even with a tobacco tax increase, the Finance Committee will still need to determine how to reduce the cost of HB 616." House Bill 616 is the school-funding measure currently making its way through the Legislature.
Supporters of the gambling bill, Senate Bill 225, said it would yield $250 million a year in badly needed revenue. They further claimed it would boost tourism and create jobs.
Senators voted 15-9 to re-refer the legislation, which means it automatically comes back to life the third week of January. Sen. Robert Boyce, R-Alton, argued for an indefinite postponement.
"We wouldn't have to hear from it again until after we've been re-elected," he said.
Prime sponsor Lou D'Allesandro, D-Manchester, said a House gambling bill sponsored by Rep. Steve Vaillancourt, R-Manchester, remains in play, and budget writers could still bring back a different form of gambling. That option might look more palatable near the end of the session, when lawmakers scurry to avoid draconian service cuts, he predicted.
Vaillancourt's bill, HB 522, was to have a hearing April 13 before the House Ways and Means Committee. It creates a committee to study gaming, but D'Allesandro said a simple amendment could turn it into a full-fledged gaming bill.
"You can do that as long as the subject matter is closely related," D'Allesandro said.
For and against
Hours before the gambling vote, the House Ways and Means Committee finished chopping $131 million from a budget the governor called bare-bones back in February. The committee began the week with $162 million in cuts.
"We restored $30 million this week," said House Ways and Means Chairman Norm Major, R-Plaistow. Asked about gambling, he said: "I'm not going there."
D'Allesandro said he's spent eight years coming up with a plan for an honest gaming system, one that gives most of the net revenue to state and local government. Each of 5,900 electronic gaming machines would have generated daily profits of $296, after customer winnings at 87 percent of bets, according to the fiscal analysis in the bill. Fifty-eight percent of profits would have gone to state or local government, and 42 percent to the gambling venue. Host towns, after voting to participate, would have raked in 2 percent.
Another share was earmarked to boost the horse breeding industry and sweeten racetrack prizes. The bill set aside money to treat gambling addicts too.
Sen. Martha Fuller Clark, D-Portsmouth, urged lawmakers to find a better solution to the annual fiscal crisis.
"This is the wrong way for the state to raise money," Clark said. "It would especially hurt the tourism industry up north, with all those bed and breakfasts and mom-and-pop hotels and restaurants. When people come to gamble, they do nothing else. They don't dine or shop. In other states, the casinos offer below-cost meals and rooms just to bring people in."
Clark said gambling would harm the image of the state as a vacation destination for the whole family. She said that most of the promised new jobs would pay as poorly as retail and tourism.
But Rep. Richard Morris, R-Seabrook, had been ready to support the bill in the House as a boon to the Seabrook greyhound track.
"I've spoken with several police chiefs who tell me we already have gambling addicts. The bill sets aside money to rehabilitate them," Morris said.
Sen. Jack Barnes, R-Raymond, led the floor fight against SB 225, reminding colleagues the attorney general is investigating whether the Gambino crime family was connected to an alleged illegal betting ring in Belmont.
"How can we allow a track under investigation to participate?" Barnes asked. "With that dark cloud, I can't vote for gambling until it's cleaned up."
D'Allesandro said the selection process would screen out corrupt applicants. Each entrant would pay for an in-depth background investigation by the attorney general.
"Let's get rid of the Attorney General's Office and the Pari-Mutuel Commission if we don't trust them to do these things," he said.
Sen. Chuck Morse, R-Salem, a bill co-sponsor, said the legislation was vital to the future of Rockingham Park, which has lost 200 jobs in recent years.
"In two months you'll be looking for more revenue," he warned.
'Tough decisions'
Morse was referring to those House budget cuts. At a recent public hearing on them, Charles Proulx of Exeter, a self-described former addict, recovered alcoholic and a prison volunteer, warned that gutting drug and alcohol treatment services would cause many parolees to return to jail.
"And there's a heroin epidemic everyone needs to be aware of," Proulx said.
Senate President Tom Eaton voted yes on SB 225 because the Hinsdale greyhound track is in his district, the local economy would gain, and so would state coffers.
"I oppose a tobacco tax," he said. "It will hurt border towns."
D'Allesandro said he wasn't surprised at the lopsided vote against his bill. He'd seen support ebbing, perhaps because of the Belmont scandal.
"But Belmont should have no role in the discussion," he said. "If they can't stand an investigation, they can't get a license."
Another bill sponsor, Sen. John Gallus, R-Berlin, said Androscoggin Valley Hospital in his city would go out of business in three years if the House cuts stand.
"We have to live within our means," Gallus said. "Nobody wants to make those tough decisions."